It's hardly "insider info" to proclaim autumn as the favorite season of most Cape Codders. Because we're surrounded by water, the air temperature tends to change slowly here. While that can lead to a sluggish start to spring, it also means that fall on Cape Cod is a long, drawn-out affair with the warm days often lasting well into November. Pair the temperate climate with a more relaxed pace and an otherworldly golden light that bathes the beaches all autumn long, and you have the makings of fall getaway perfection.
Here are a few our favorite things to do on Cape Cod in the fall.
Take in the Fall Foliage: "They" say there is no fall foliage on Cape Cod. "They" just don't know where to look. While it's true that the oak trees found on the Cape don't yield fall color, there are pockets of maple trees that put on a great show. Head east on Route 6A, through Brewster, Dennis and Yarmouth, for a display of colorful trees and grand, historic homes. In Dennis, take a short detour to Scargo Tower, where a quick climb to the top yields a breathtaking view of Cape Cod Bay and Scargo Lake. The Cape Cod Rail Trail also puts on a lovely show in the autumn months.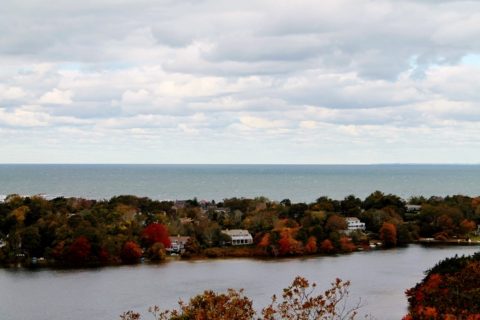 Get Out on the Water: With water temperatures lingering in the high 50s through October, there is no reason to limit yourself to landlubber status during your fall visit to Cape Cod. Grab a kayak or paddleboard at the Goose Hummock Shop. Put in at their dock on Town Cove and you'll be cruising past the golden grasses of the Cape Cod National Seashore's Fort Hill Area in no time. Another great option is Dolphin Fleet whale watches, in Provincetown, which run daily through the end of October. Feel like splurging? Through Columbus Day, you can rent a boat at Nauset Marine East, just around the corner from the inn, and captain your own vessel as you tool around Pleasant Bay.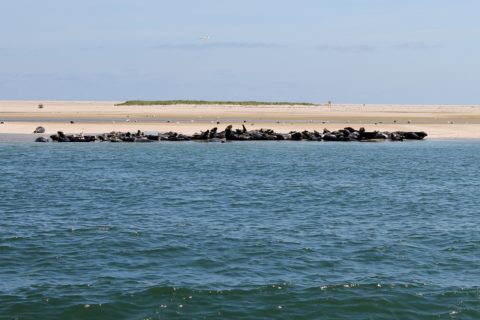 Enjoy the Farmers' Bounty of Cape Cod: Cool springs and warm autumns translates into a late harvest on the Cape. Orleans and the surrounding towns of Chatham, Brewster and Harwich all have a weekly farmer's market. Corn, tomatoes, artisanal cheeses, jams and jellies, iconic Eastham turnips and fresh cranberries are just a few of the things you can expect to find. Grab a bouquet of locally grown flowers at In the Weeds Flowerfarm. Or partake of the quintessential Cape Cod farming experience with a cranberry bog tour in Harwich. Should you be out enjoying a drive, keep your eyes open for a roadside farm stand. Some, like Log Cabin Farm in Eastham and CapeAbilities in Dennis, are fairly large. Others are just a typical Cape Codder putting a table of fresh-grown wares at the end of their drive. All are filled with the fresh flavor of the Cape.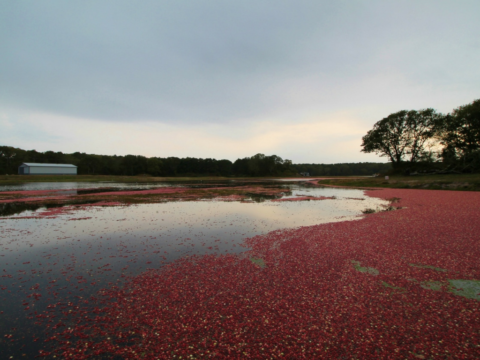 Get Festive at a Fall Festival: Between Eastham's Windmill Weekend the first weekend in September and the famed Wellfleet OysterFest the weekend after Columbus Day, there is a fall festival happening on the Cape nearly every weekend all autumn long. In mid-September is the Harwich Cranberry Festival with music, food trucks and a craft festival. New in 2018, also in mid-September, is the Cape Cod Roots & Blues Festival at Nauset Beach, organized in part by Garret "G. Love" Dutton, who has strong ties to the Cape. G. Love's new event is proving so popular that it's already sold out this year, but there's always next year! The next weekend, it's Truro Treasures, and the following weekend is the Vinegrass Festival, also in Truro. On Columbus Day Weekend, it's Yarmouth's turn to take center stage with their Seaside Festival.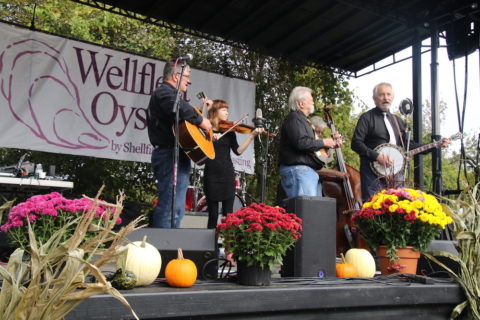 With weather that can't be beat and an endless list of things do, a fall visit to Cape Cod is an absolute must. The crowds have thinned, the beaches are beautiful, and most of the restaurants and shops are still open. What more can you ask for?