We have explored fall activities on Cape Cod in a blog post in the past, but it's been several years, so we thought it was time for a fresh take on our favorite season. Why, one might is ask, is fall our favorite season? Oh, let us count the ways.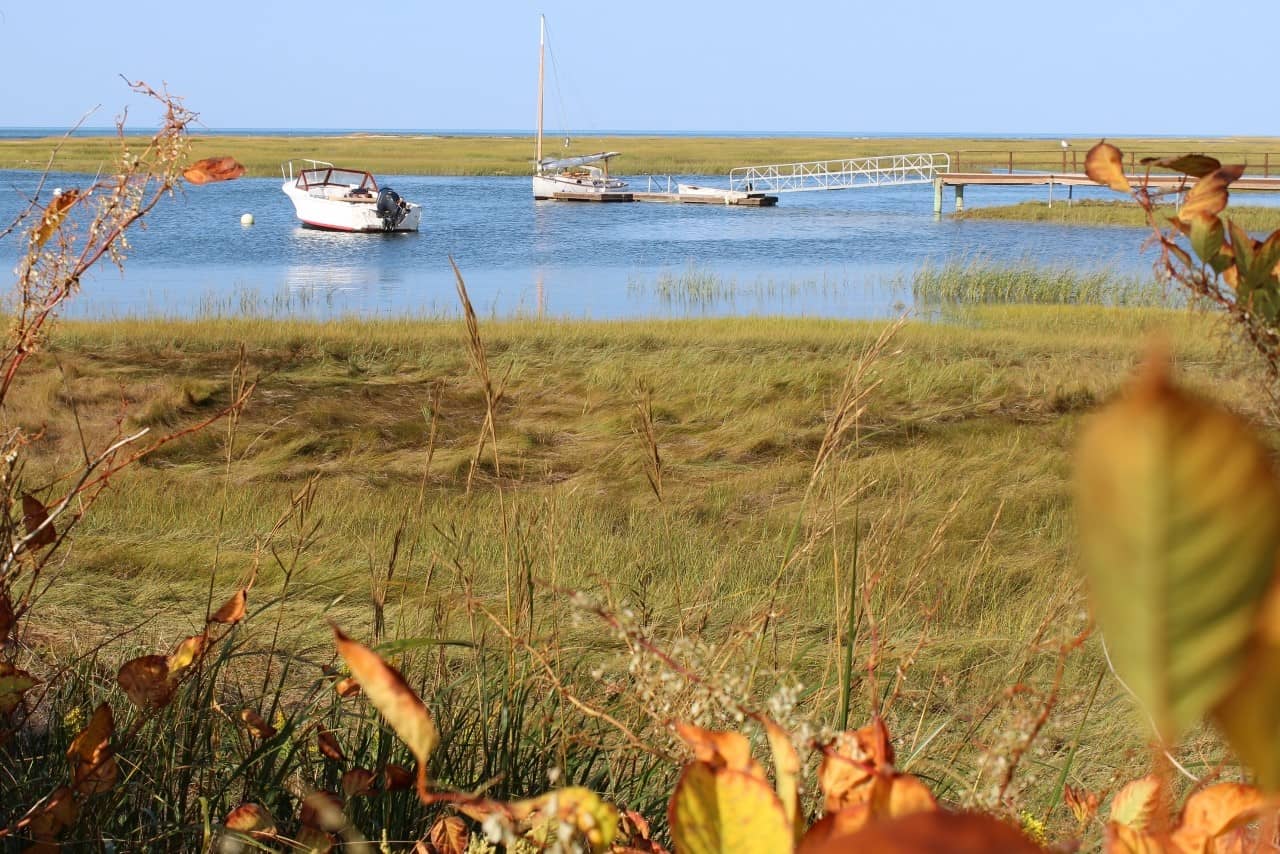 There is simply something magical about the autumn months on the Cape. The pace slows, but it certainly doesn't stop. Most businesses stay open through Columbus Day, if not later (we'll close for the season on October 15th), so there is much to do, but you will have far less company while you explore the Cape, especially if you visit mid-week.
Because we are surrounded by water, our weather is more temperate than in other parts of southern New England. Warm-weather days, a.k.a. "beach days," on the Cape often extend well into October, while the evenings are crisp and cool, perfect for gathering around our fire pit.
Autumn may technically begin in the third week of September, but on the Cape, we consider Labor Day the end of "the season." With the end of "the season" comes the beginning of "fall festival season" on Cape Cod.
Fall Festivals
After a couple of years of Covid-related closures, most of the annual fall festivals on Cape Cod have made a comeback, and many of the towns surrounding our East Orleans inn host a signature event in September or October. Eastham kicks off the season with Windmill Weekend from September 9th through the 11th. Live music, a craft show, a sand art contest, road race, car show, and parade are just a few of the festivities on tap. Truro Treasures is the following weekend and offers up a similar itinerary. Each of these festivals has a decidedly small-town appeal. For a larger event, check out the Harwich Cranberry Arts & Music Festival, one of the biggest of the Cape's fall fests and back to its full pre-pandemic glory this year, with a huge arts and crafts show, multiple bands performing, and local food trucks and craft beer purveyors on hand. The fireworks are spectacular. The weekend after Columbus Day is the absolutely epic Wellfleet OysterFest, and the weekend after that is Chatham's Oktoberfest.
Cape Cod's Craft Beer Scene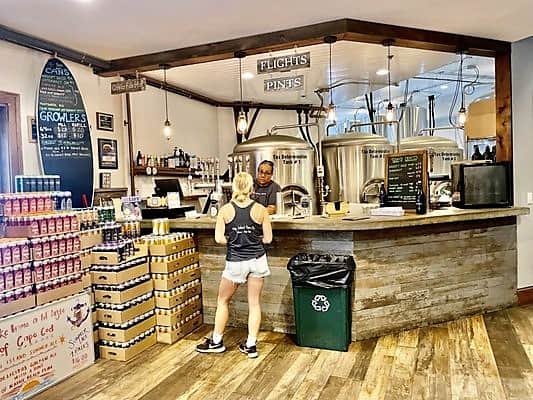 When the Cape's first craft beer brewery, Cape Cod Beer, opened in 2004, there were some who thought the nascent craft beer craze would never catch on on Cape Cod, a place where change happens slowly, if at all. Fast forward nearly two decades and this sandbar is buzzing with breweries, so much so that we even have a craft beer festival, the Cape Cod Brew Festival held in – wait for it – the fall.   
Craft breweries close to Ship's Knees include Hog Island Beer Co. in Orleans Center, which also has a recently opened outpost in Wellfleet. A tasting room and live music create quite the scene, especially on weekends. Also the sight of "a scene" on weekends is Devil's Purse Brewing Co. in South Dennis. We're not sure how a couple of bays in an industrial park ended up being "the place to be" on fall weekends, but it did, and the beer is superb. Their Intertidal Oyster Stout is exquisite.
Explore Art Galleries & Artists' Shacks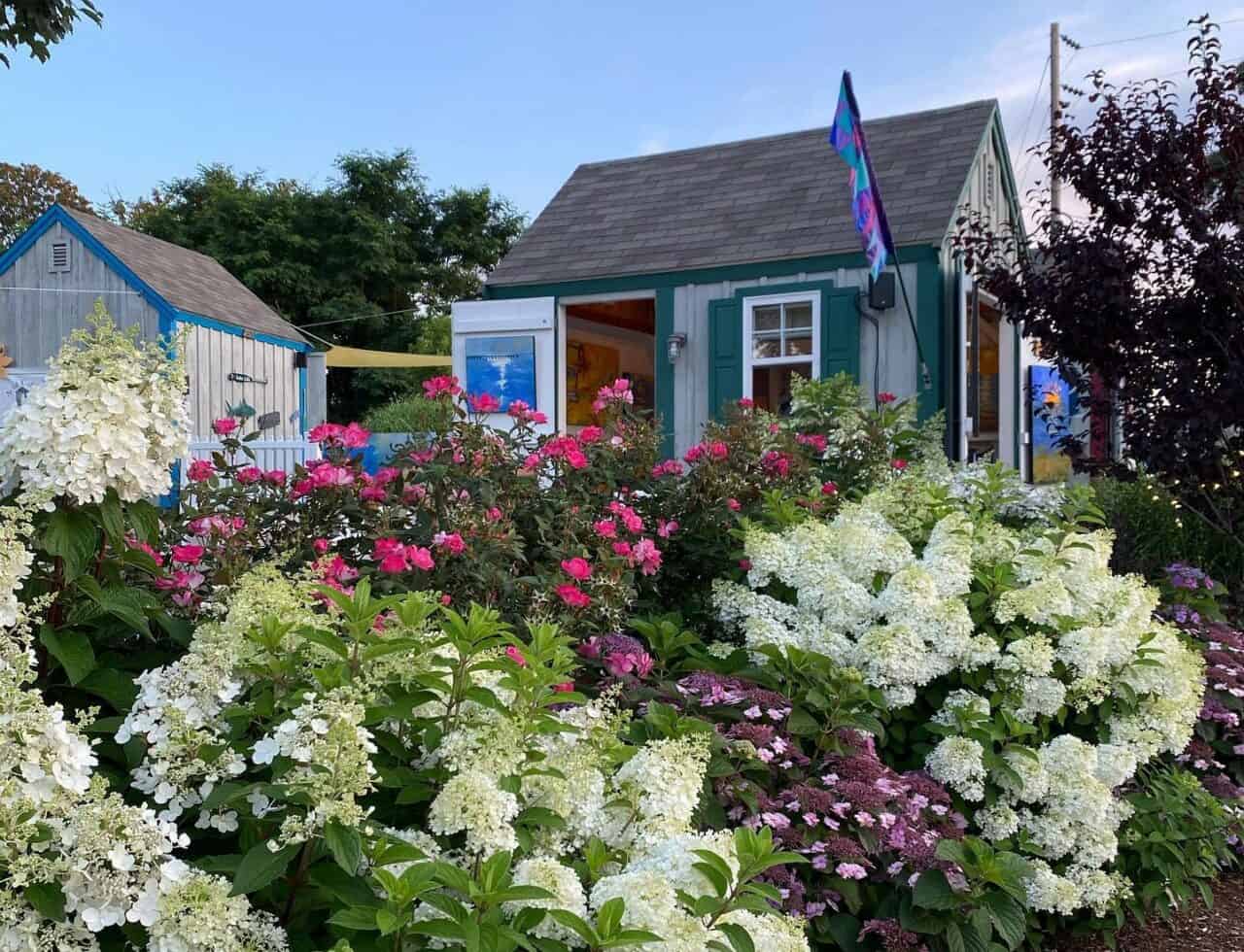 Since the early 1900s, when Provincetown became a haven for artists from around the world, Cape Cod has been known for its arts scene. While nearly every town, including Orleans, has several art galleries, Provincetown and Wellfleet are teeming with galleries brimming with original works of art that are sure to tempt you.
Newer to the Cape's world of "art galleries" are artists' shacks or, if you're in Hyannis, shanties, a more unexpected way of acquiring art — jewelry too.
In Orleans Center are the Artist Cottages at Orleans Market Square, a collection of brightly painted petite cottages, each featuring the work of a local artist. On Saturdays, the Orleans Farmers' Market adds to the local flavor.
In the big city (Hyannis, not Boston) are the HyArts Artists Shanties, the older sibling of the Orleans version. This cluster of micro-galleries arranged along the harbor-front has proven so popular over the years that it has expanded, with additional galleries now lining the "Walkway to the Sea" on the other side of Ocean Street.
What better way to remember your trip to Cape Cod than with an original seascape or a rendering of one of your favorite towns?
Both the Orleans Artist Cottages and the HyArts Artists Shanties are open weekends in the fall; check websites for exact hours.
Explore the Beauty of Cape Cod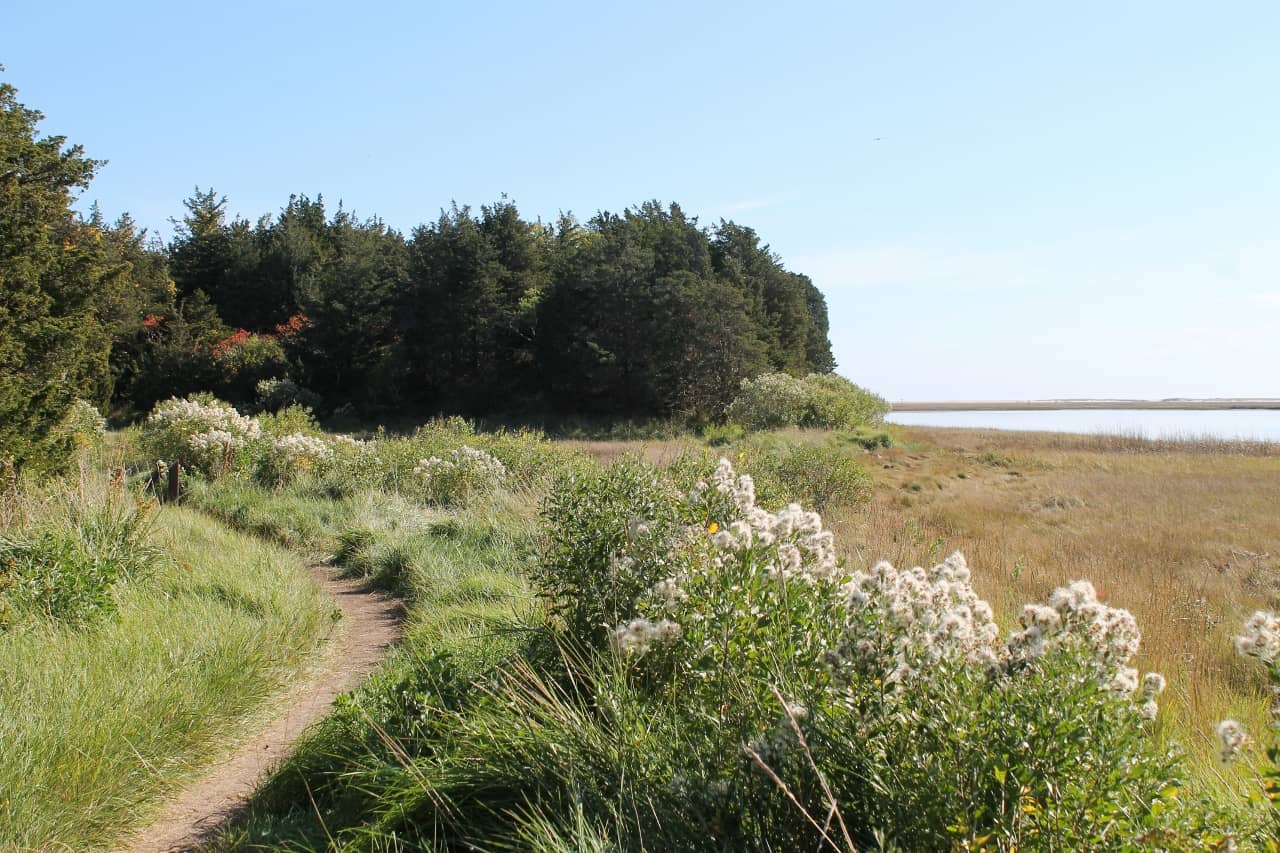 It wasn't the historic inns, exceptional restaurants, fun things to do, and great shopping that made Cape Cod a world-renowned vacation destination. It was – and is – the natural beauty of the region that made people want to travel here, and there is no better time to savor that beauty than in the fall.
On any given day in July or August, you're likely to have a fair amount of company at Nauset Beach. In September and October? Not so much. The water temperature is just a couple of degrees cooler than in the summer, and the sunlight is just a bit softer. Sounds perfect, doesn't it?
If you like to pair your explorations with a side of exercise, you will think that September and October on the Cape are paradise.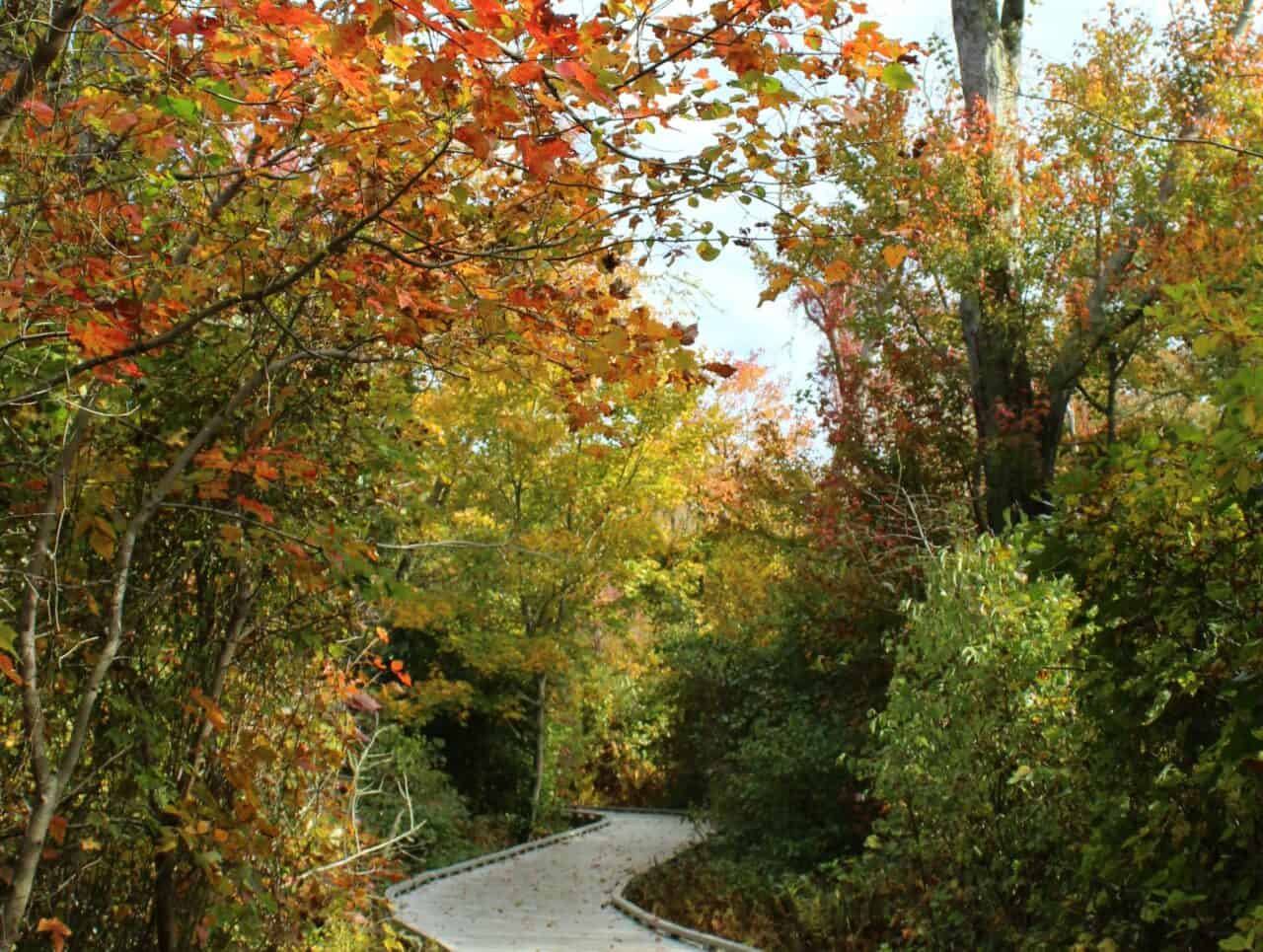 The trails of Cape Cod National Seashore take on a golden glow, and are blissfully underutilized, in the autumn months. The Nauset Marsh Trail and Red Maple Swamp Trail, both in Eastham, are two of our favorites within the Seashore. If you're checking out the Red Maple Swamp Trail, add on the adjacent Fort Hill Area trail for a longer hike. The Cape Cod Rail Trail, which passes right through Orleans Center, also sees a noticeable reduction in use once Labor Day has come and gone. And with cooler temperatures and lower humidity, donning a lifejacket for kayaking is much more appealing.
"When is the best time to visit Cape Cod?" you ask? We never, ever want to play favorites, but…it's fall.
Please contact us for more information or with any questions.