The singular scent of the sea has always been part of the Cape's allure, just one of many reasons people opt to vacation here, so it's no surprise that outdoor dining on Cape Cod has always been popular. Yet where it was once typically reserved for ubiquitous Cape Cod clam shacks, the pandemic has made dining al fresco a far more popular option, and as we enter our third season of living with coronavirus, that continues to be true.
Here are, in our opinion, some of the restaurants offering the best outdoor dining on Cape Cod.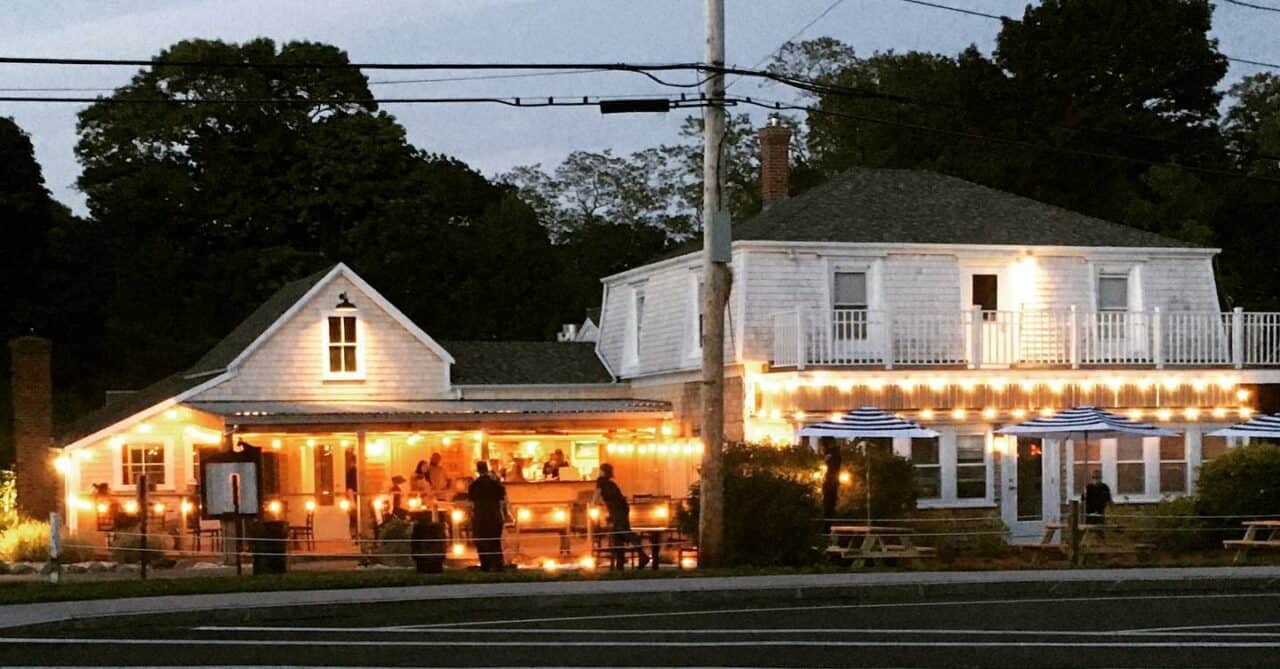 La Bella Vita, 2 Academy Place, Orleans
Still fairly new to the Orleans dining scene, La Bella Vita has quickly become one of our go-to spots for an elevated Italian dining experience. With a wide-plank floor and exposed beams in the ceiling, the spacious screened-in porch has a rustic vibe that beautifully complements a menu filled with a mix of artfully executed Italian classics and gourmet pizza, along with plenty of unexpected options, as well. Fresh oregano adds a bright touch to Clams & Linguini, local scallops are a welcome addition to the Risotto di Mare, and the Tuscan Mussels, an appetizer, get a burst of flavor from roasted tomatoes and sweet Italian sausage.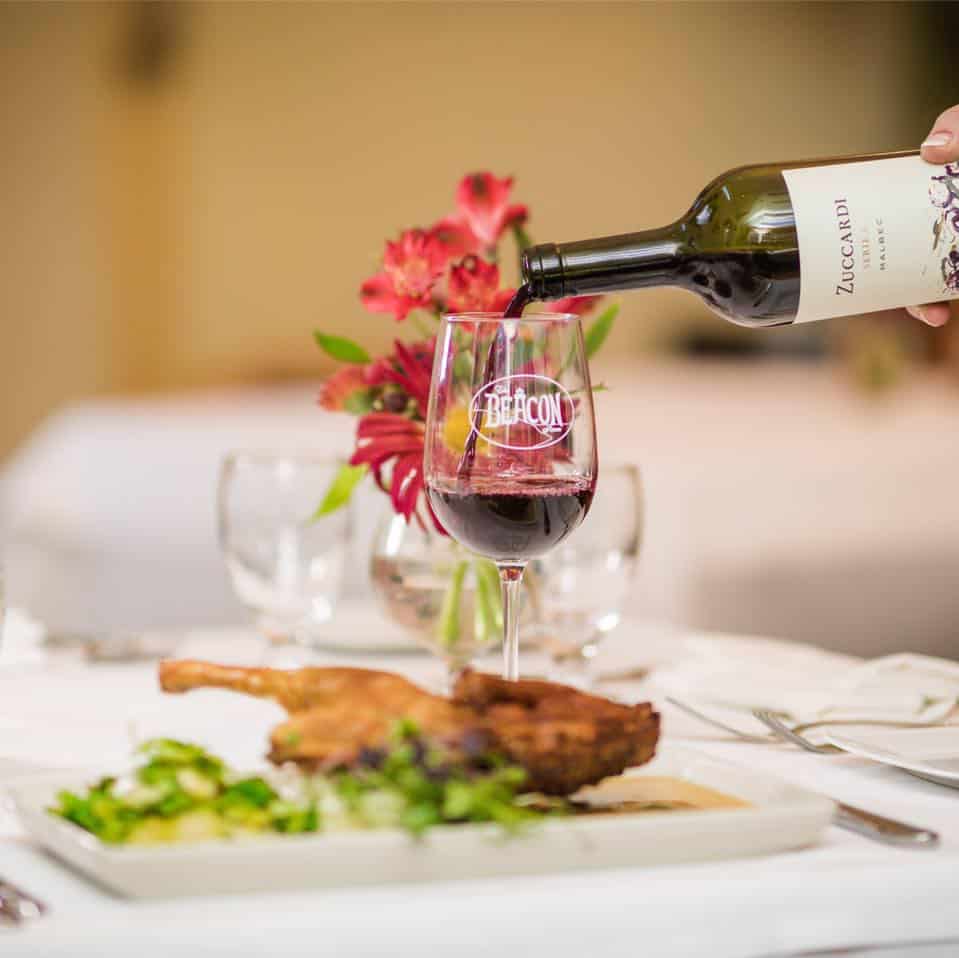 The Beacon Room, 23 West Road, Orleans
Its diminutive size and linen-clad tables give the dining room of The Beacon Room the feel of a European bistro. Tucked away behind a tall fence is a flower-filled terrace with the charm of a secret garden. The menu here is fairly small, yet it has a wide-ranging appeal. Chicken Liver Pâté with bacon jam, and Seared Scallops with cream, corn and chourico are flavor-filled appetizers. For entrées, the Lobster Ravioli with a vermouth cream sauce, and Steak Frites with red-wine butter sauce and truffle fries never disappoint.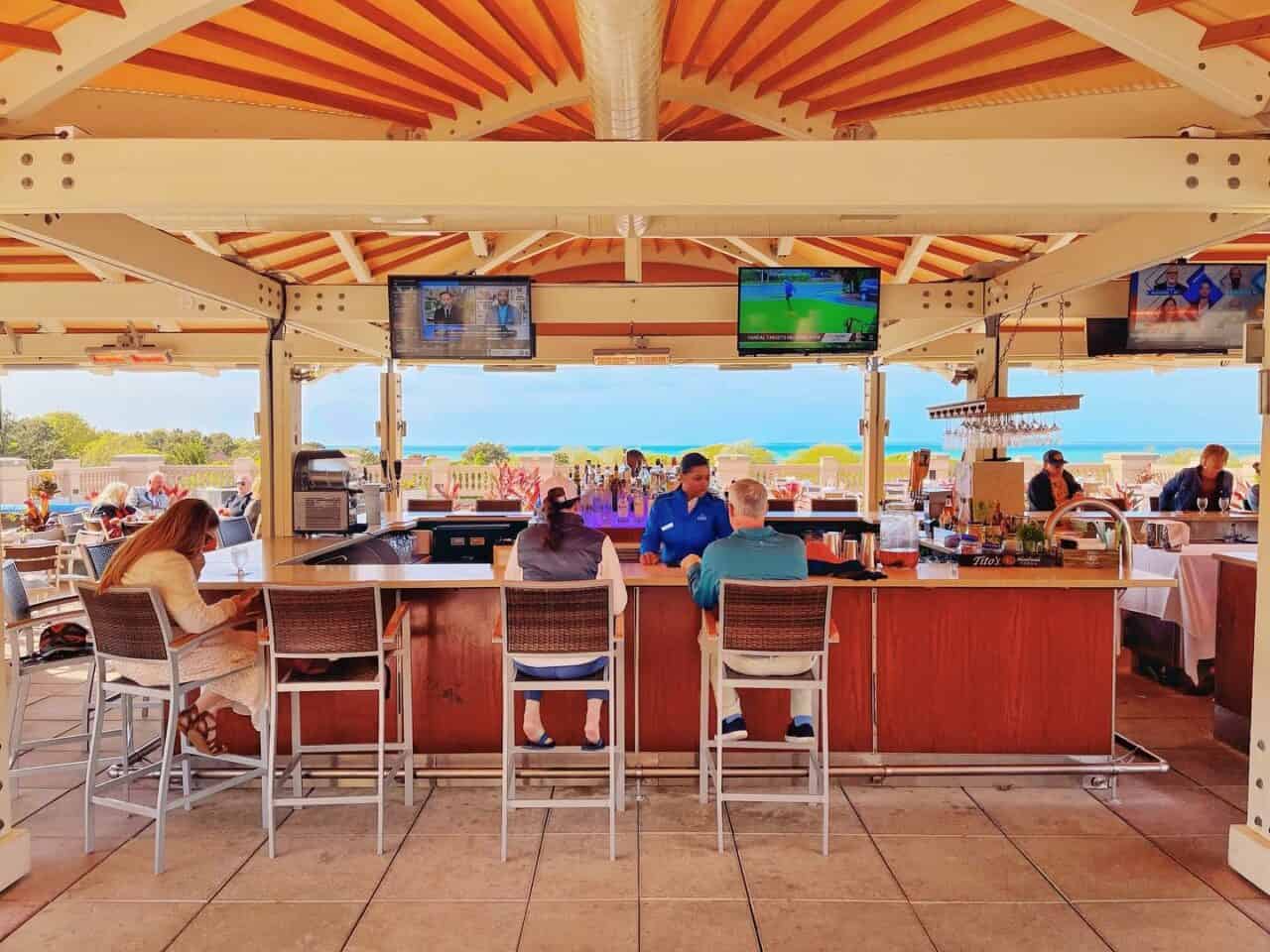 Ocean Terrace, 2709 Main Street, Brewster
Located at Ocean Edge Resort & Golf Club, Ocean Terrace is a sprawling outdoor restaurant that runs along the back of the resort's famed mansion. It has a lovely view of Cape Cod Bay (the sunsets are spectacular). Reserve a table for a more intimate evening or grab a stool at the bar if you're feeling social. A fire pit surrounded with comfortable furnishings offers yet another option. The menu offers a blend of classics, such as Chatham Mussels steamed in a tomato-garlic broth, Brewster Oysters on the half shell, and Grilled Swordfish with lemon-dill butter, along more adventuresome choices like the Shrimp Dumplings with house kimchi and cashews, Tuna Tartare with Sriracha aioli, and Cod Loin with braised cannellini beans, kale and celeriac puree.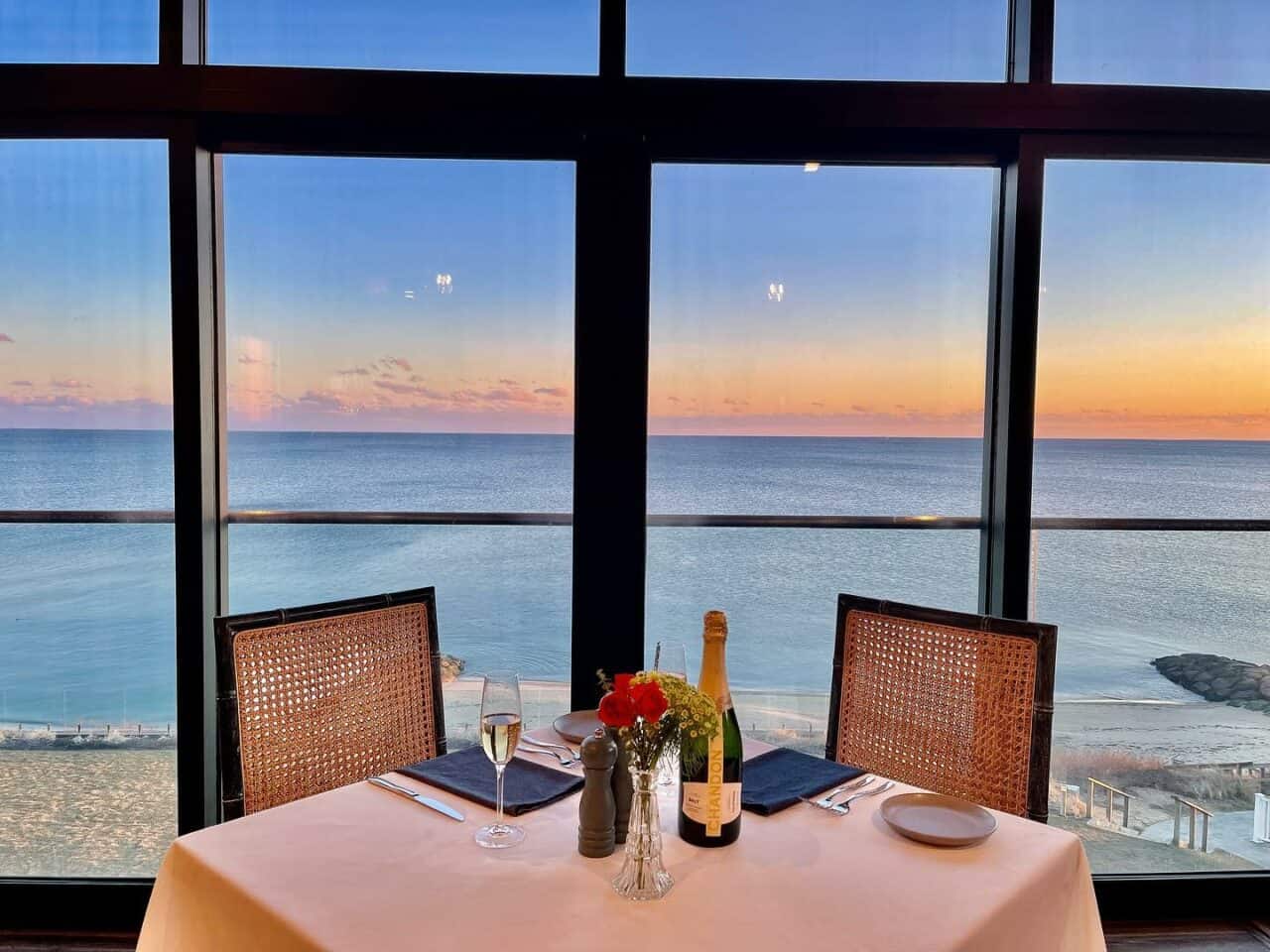 The Rooftop at Pelham House Resort, 14 Sea Street, Dennis Port
Another waterfront restaurant in yet another Cape Cod resort, The Rooftop at Pelham House is so close to the water you can hear the waves breaking on the beach below. The elevated terrace is covered, so even if there's a bit of rain in the forecast, rest assured that you'll stay dry. The menu has a wide selection of salads and small plates, which makes ordering a variety of items to share a fun option. The Lobster Roll with lemon-dill aioli and truffle fries is a decadent delight. The curated selection of large plates includes fresh, local seafood, and a locally sourced steak with homemade tots.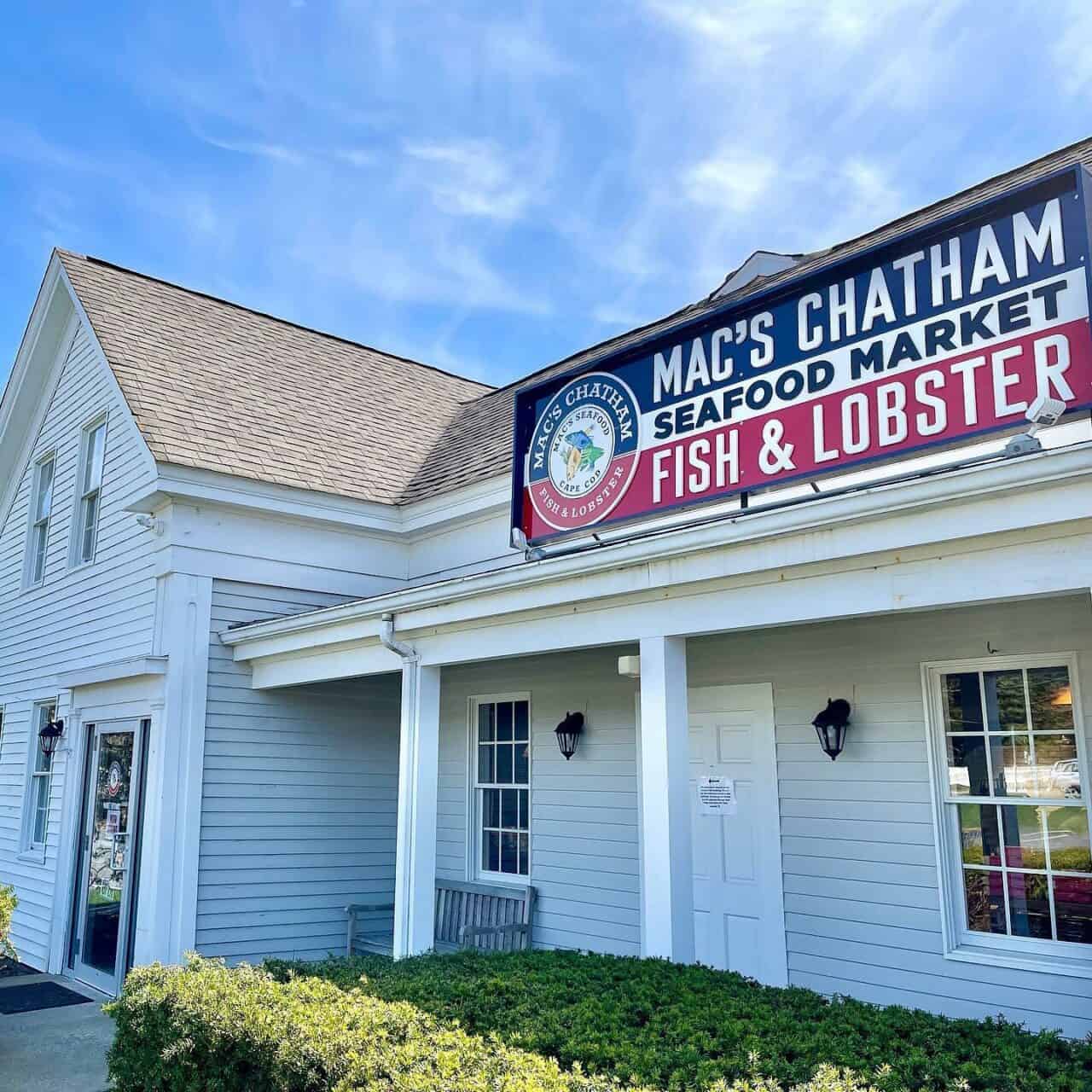 Mac's Chatham Fish & Lobster, 1291 Main Street, Chatham
Mac's Seafood started with a single clam shack in Wellfleet and has now grown to include multiple locations on the Lower and Outer Cape. The Chatham location is one of the newest, and it's a unique blend of upscale cuisine meets clam-shack casual. Order at the counter, grab a picnic table outside, and your food will brought out to you in no time. Chatham Oysters on the half shell are a great choice, as are the Pan-Roasted Little Necks. Mac's offers gluten-free fried seafood, which is virtually unheard of on Cape Cod. The Hawaiian Poke Bowl with tuna is to die for. The Blackened Tuna or Swordfish Sandwich with pickled red onion and Old Bay aioli is another fave. Get french fries! They are a must.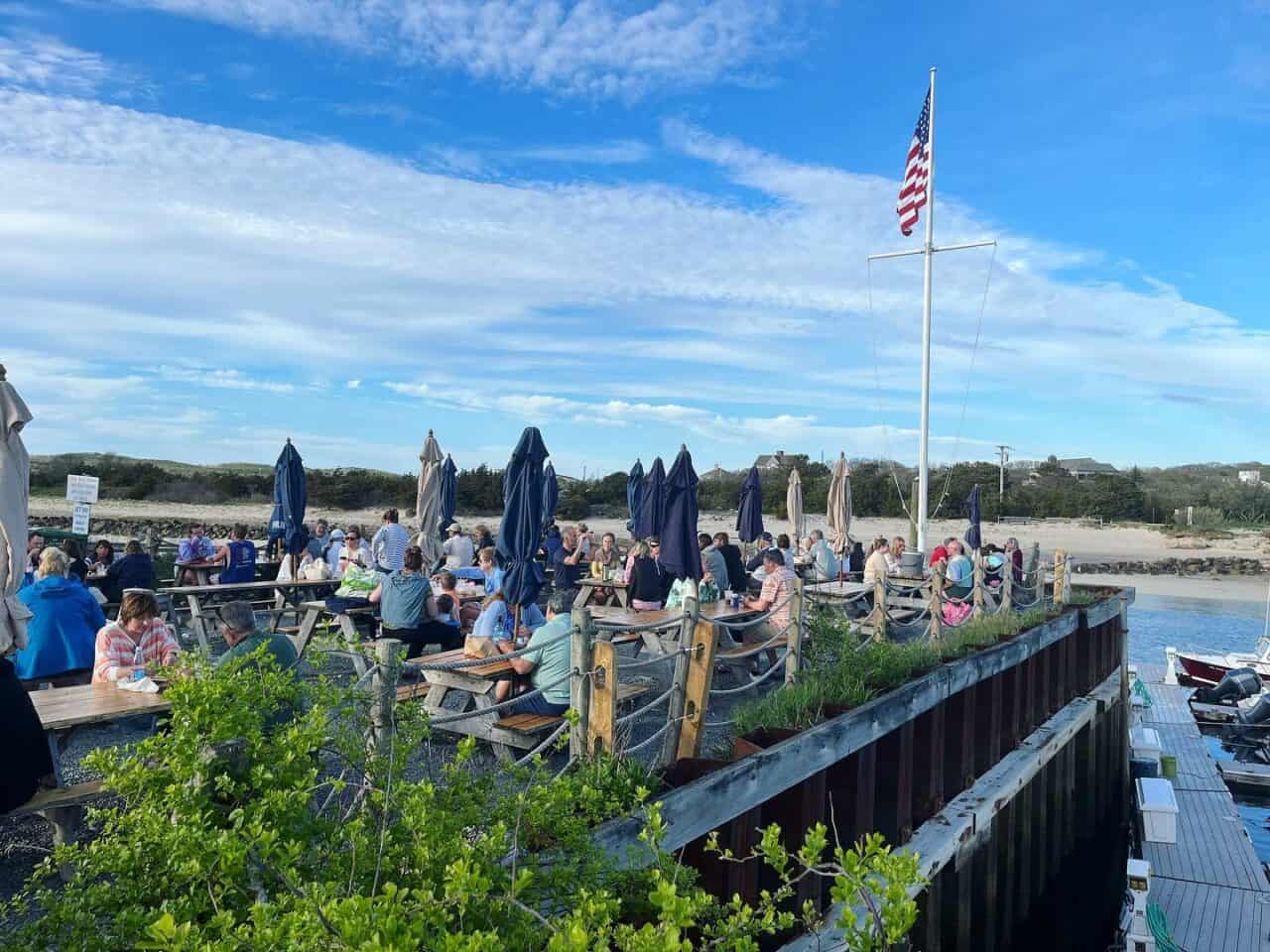 Sesuit Harbor Café, 357 Sesuit Neck Road, Dennis
There are certain traditions that really should be experienced when vacationing here, such as visiting one of the aforementioned "ubiquitous Cape Cod clam shacks," and Pete's favorite is the Sesuit Harbor Café. Sitting at a picnic table overlooking the harbor while cracking open a freshly boiled lobster or tucking into a heaping plate of fried clams is an unforgettable experience. Sesuit Harbor Café also happens to have one of our favorite lobster rolls. Decisions, decisions. No need worry about what to wear; this place is all about flip flops and beach hair, which is just as it should be.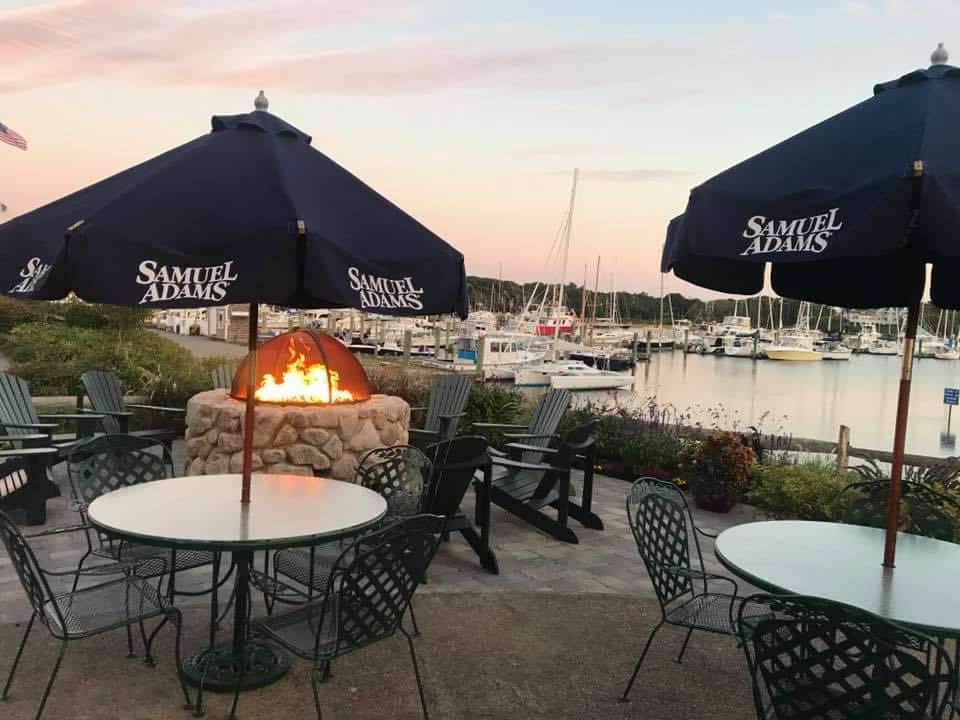 Brax Landing, 705 Route 28, Harwich Port
Another favorite waterfront restaurant is Brax Landing in Harwich Port, which has a huge deck that overlooks Saquatucket Harbor. With a charter fishing fleet, a seal watch vessel, a ferry to Nantucket, and dozens of gorgeous private boats, there is always action on Saquatucket Harbor. As a restaurant that is equally popular with locals and visitors, there is always action at Brax Landing, too. The people watching is nearly as enthralling as the harbor! With a menu focused on a wide selection of appetizers, sandwiches, and burgers, the menu is part classic Cape Cod and part pub food, all of which is expertly prepared.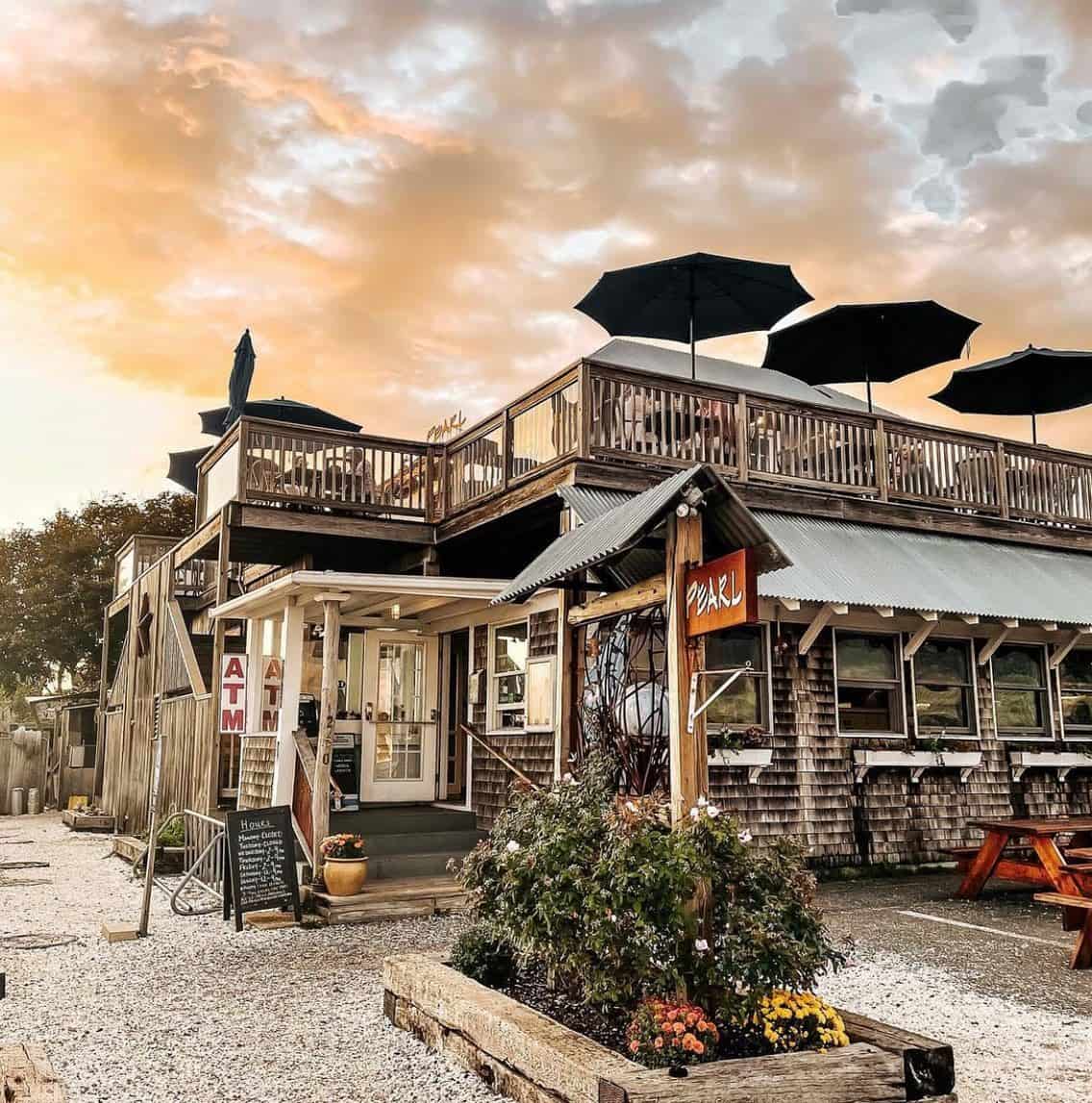 Pearl Restaurant & Bar, 250 Commercial Street, Wellfleet
Wellfleet has one of the Cape's most iconic harbors, and the best place to view it is from the rooftop deck at Pearl Restaurant & Bar. The name of their happy hour, "Fresh Music and Live Seafood," may have you scratching your head, but the concept is pure fun and features great local talent with the harbor as a backdrop (daily from 3 – 5 pm in July and August; select dates in spring and fall). The menu is, not surprisingly, heavy on fresh, local seafood. In the appetizer department, Wellfleet oysters on the half shell are an absolute must, with Monomoy steamers running a close second. For entrées, opt for the simply prepared seafood, or, if you feel like being "bad," their fried seafood is oh-so good.
All photos via Facebook.