After more than a year of shuttered venues and dining outside, it is beyond wonderful to see how quickly things are bouncing back on Cape Cod. Despite weather that proved challenging, Fourth of July on the Cape featured fireworks and beloved hometown parades. Restaurants and theaters have reopened, and many events have reemerged.
Here are just a few of the things we're enjoying again.
Orleans Firebirds
The motto of the Cape Cod Baseball League, the premier summer college league in the country, is, "Where the stars of tomorrow shine tonight," and this isn't hyperbole. Throughout the league's history, roughly 17% of Major League Baseball players came up through the Cape league. The league is comprised of 10 teams. In Orleans, we have the Firebirds, who play their home games at Eldredge Park, just a five-minute drive from our Cape Cod inn. While the games are typically action packed – these young men know how to play – you don't need to love baseball to enjoy spending an evening at Eldredge Park, which is so picturesque it has been featured in Sports Illustrated. Little kids play catch on the sidelines. Families spread blankets out for picnicking, while others arrange their beach chairs on the tiered lawn that serves as bleachers. The regular season ends in early August. Should our team make the playoffs, they'll play into mid-August.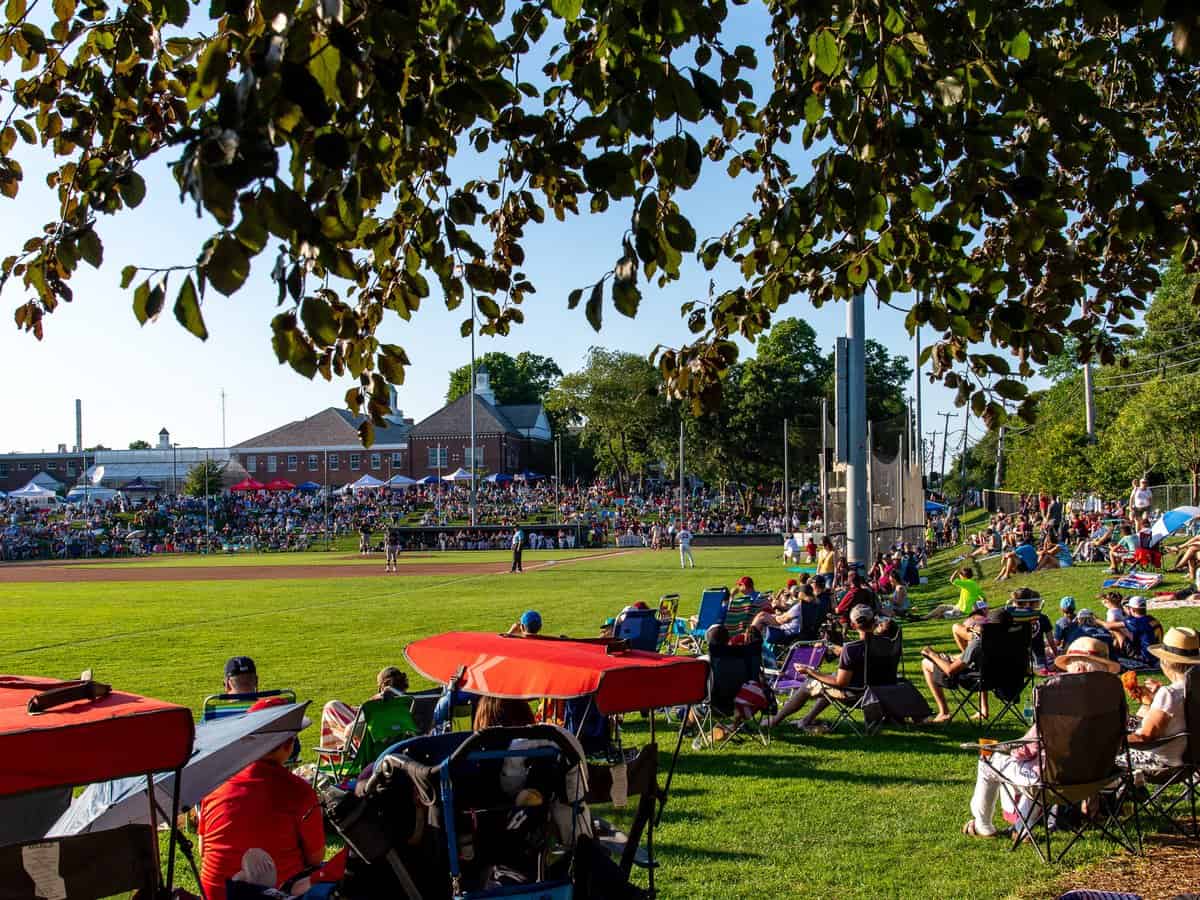 Eldredge Park; photo via website.
Music & Theater
After being shuttered for the summer of 2021 and then serving as a vaccination site, the Cape Cod Melody Tent in Hyannis has returned to what it's been doing since 1950: providing world-class entertainment in an intimate venue. Although their season has wrapped up on or before Labor Day weekend in years past, this year they have shows scheduled through September. Melissa Etheridge, Little River Band, and Grand Funk Railroad are just a few of the big names on this year's schedule. Also making a return this year is live theater. The Academy of Performing Arts, located just up the street from Ship's Knees Inn, is presenting two fun shows this season. Charlotte's Web plays from August 13th to the 29th, and Nunsense is on tap for September.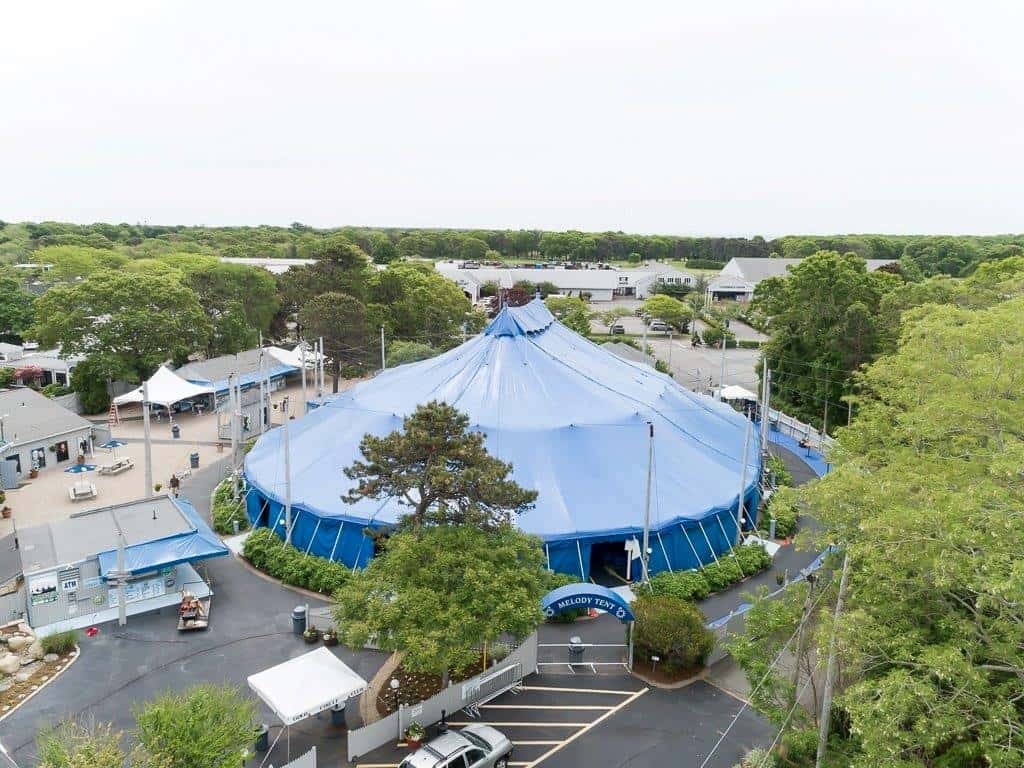 The Cape Cod Melody Tent; photo via website.
Part art gallery, part outdoor music venue, all fun: these are the Artist Cottages at Orleans Market Square. The word "cottages" may be a bit grand to describe the whimsically painted sheds arranged along a series of pathways. One cottage's artist may offer original oil paintings, the next photographs, and another handmade jewelry. The artists vary from year to year and are carefully chosen through a highly competitive application process. The cottages are open Wednesday through Sunday until Labor Day and on weekends until December 19th. A farmers' market is added to the mix every Saturday, also until December 19th. Free outdoor concerts are offered on Friday evenings until mid-August. A stop at the onsite gourmet food truck is a must!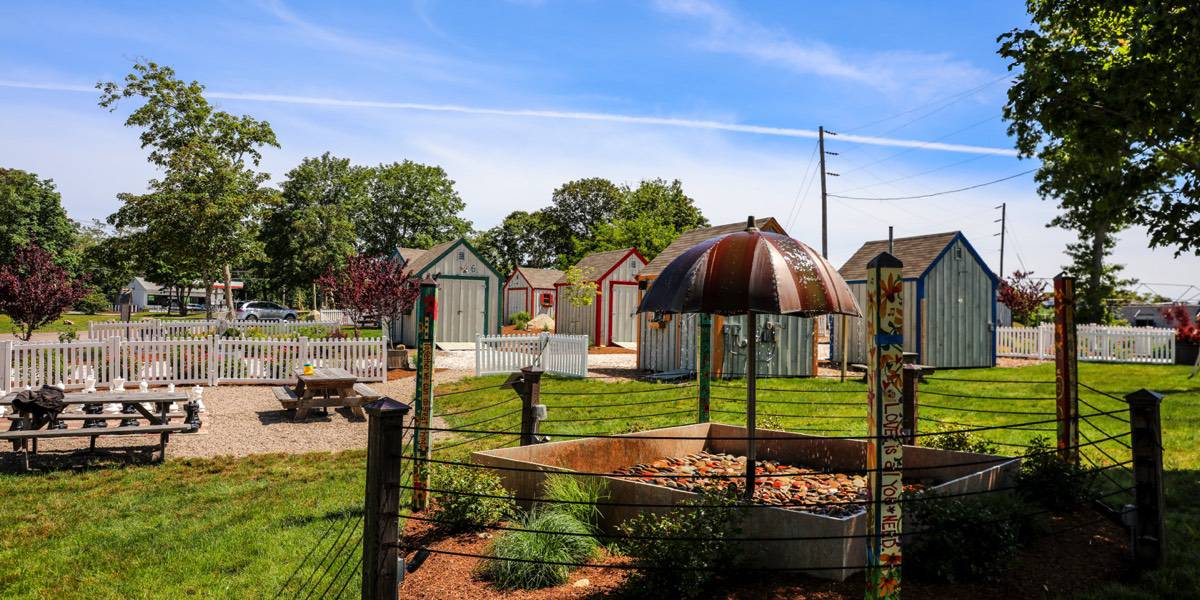 The Artist Cottages at Orleans Market Square; photo via OnlyInYourState.com.
Love Local Fest
Some of Cape Cod's marquee festivals have decided to hold off for 2021, but the Love Local Fest is on! The summer festivals on July 25th and September 26th are held in Aselton Park overlooking Hyannis Harbor. The festivals are organized by Live Love Local, a nonprofit dedicated to promoting the importance of shopping local. Each event brings together more than 100 Cape-based artists, artisans, farmers and local businesses. In past years, thousands of people have attended the festivals to help support the Cape's economy and enjoy the beautiful park. If you are hoping to experience the "real Cape Cod" when you visit our East Orleans beach hotel, you'll find it at the Love Local Fests.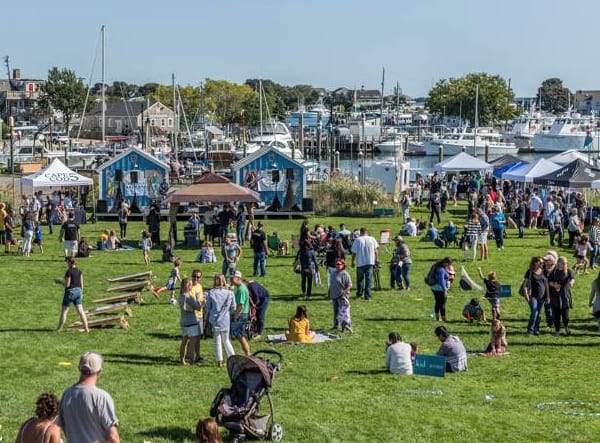 The Love Local Fest at Aselton Park in Hyannis; photo via website.
Bellying Up to Bars
Whether it's date night or with friends, a relaxing evening at a Cape Cod restaurant is something to be savored. Yet when you're looking for a more convivial evening out, making new friends and enjoying the local color, there is something to be said for bellying up to a bar. There are several great ones in Orleans, all of which offer their full menu at the bar. Closest to Ship's Knees is the Barley Neck Inn. A cavernous old barn charmingly converted into a tavern is a favorite gathering spot to grab a drink and catch up on the news of the day over a locally brewed craft beer and creative cuisine. For local color, nothing beats the Land Ho! in downtown Orleans. The menu is fairly straightforward – pub food done well – but the atmosphere has elevated the Ho! to iconic status. Less than a block for the Land Ho! is Mahoney's Atlantic Bar & Grill, which offers an adventurous menu in a laidback setting.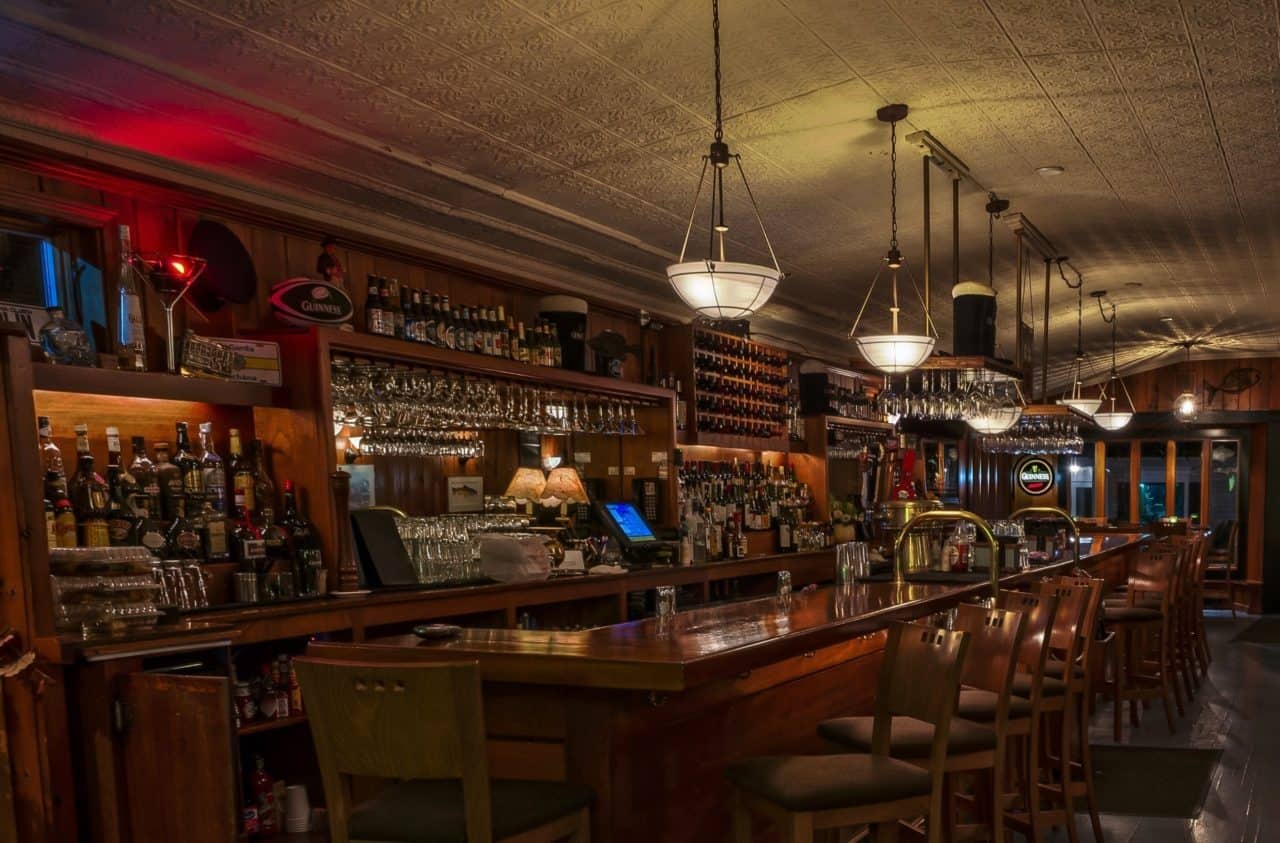 Mahoney's Atlantic Bar & Grill; photo via website.