A truly memorable vacation is about more than stunning scenery and fun things to do. Or even great dining options or luxurious accommodations. An enjoyable vacation, one that sets the bar by which future holidays are measured, is about all of these things coming together to create a balanced harmony between the excitement of discovering a new favorite place and savoring much-needed downtime.
With more than 400 miles of shoreline, a deep sense of history, and endless options for exploring, Cape Cod has long been recognized as a premier vacation destination. Elevate your visit to the Cape to "truly memorable" status by choosing East Orleans, and our inn on the beach, as your home-away-from-home for your vacation.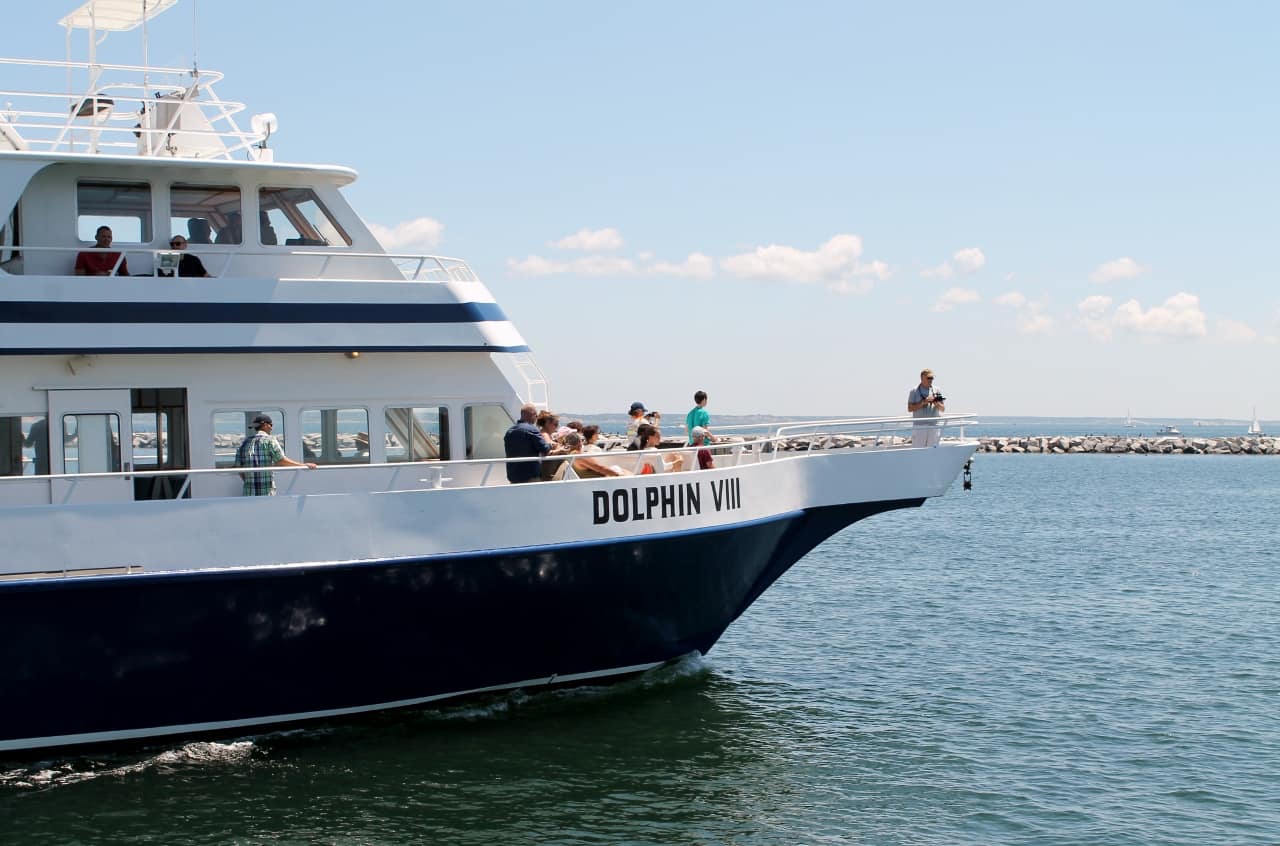 Location, Location, Location
Those who are unfamiliar with Cape Cod often assume that it is one town, yet it actually measures 65 miles from the Cape Cod Canal to the easternmost tip. Set nearly equidistant between the canal and Provincetown, East Orleans is within an easy drive of all that Cape Cod has to offer. A whale watch in Provincetown one day and a daytrip to Nantucket or Martha's Vineyard the next is easily done. East Orleans itself is a quiet, residential village with just a couple of restaurants and shops, but just up the street is Orleans, the largest town on the Lower Cape, where you will find dozens of shops, restaurants and galleries. If you have chosen Cape Cod as your vacation destination, chances are that spending time on the beach is at the top of your to-do list. In East Orleans, within walking distance of Ship's Knees Inn, is Nauset Beach, which regularly tops "best beaches" lists not only for the Cape, but for the entire country!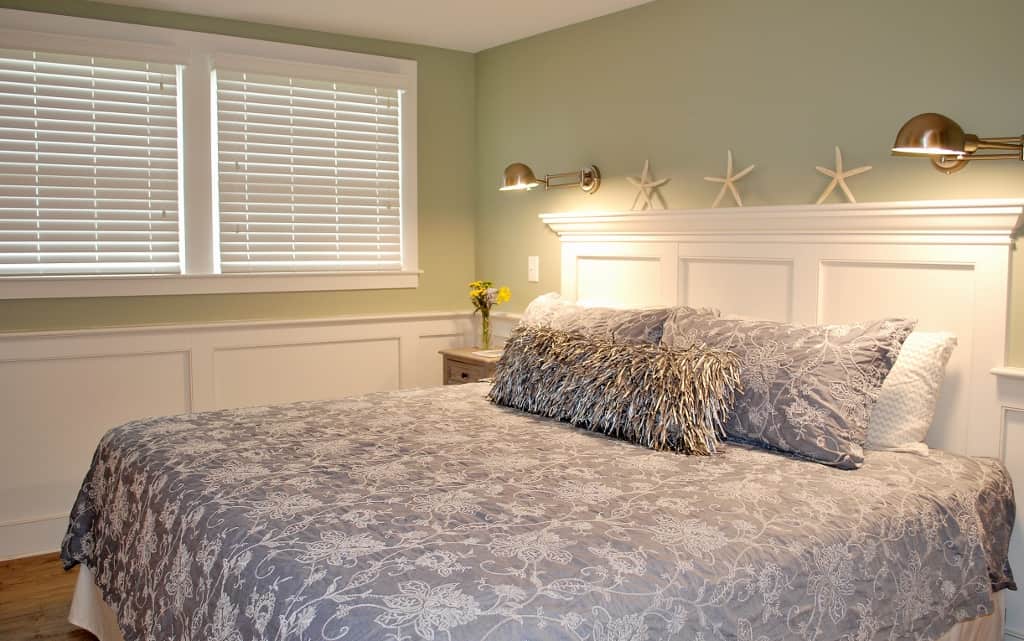 Is "Inn-Style" Right for You?
Some people may not consider a B&B the best choice for their vacation accommodations. An inn offers a more intimate experience than staying at a larger hotel, and many people choose an inn specifically for this personal ambiance. As innkeepers, we are here every day, preparing breakfast, offering recommendations, and ensuring that our guests have everything they need. Inns are also often historic homes with individually decorated rooms, rather than new commercial buildings in which each room is the same, and we are no exception. The main house at Ship's Knees was built in 1820 by one of the preeminent families of Orleans, and while each of our rooms has its own distinctive style, the décor in most is more "beach chic" than "history lesson." And with an in-ground pool and fire pit, complimentary WiFi, and flat-screen TVs, refrigerators and hairdryers in every room, we offer the perfect blend of history and modern convenience.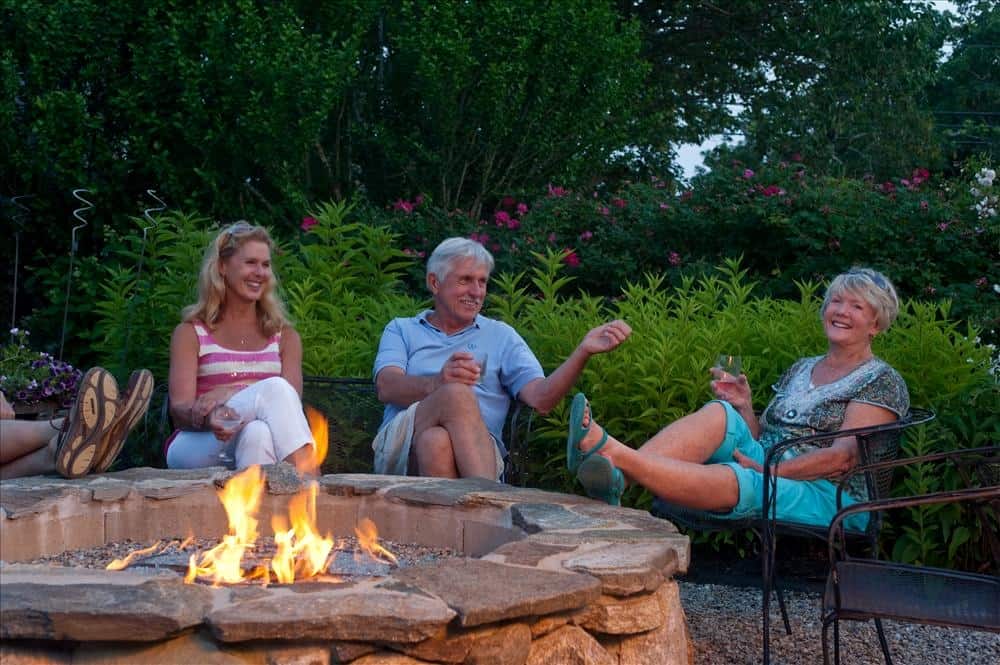 Wondering What to Do?
With one and a half acres of beautifully manicured grounds, a flower-filled courtyard arranged with comfortable furniture and a pool, doing absolutely nothing at Ship's Knees Inn is always time well spent, as is spending a day in the sand at nearby Nauset Beach. But should you decide to venture out and explore, and would like suggestions, we are at the ready. As innkeepers, we consider it a part of our job – a very fun part – to personally experience what Orleans and Cape Cod have to offer. We dine out regularly and have compiled a list of our favorite restaurants on our website. Whether you are looking for a unique item for your home, a trendy new pair of shoes or a Cape Cod souvenir, we know just where to send you. Hiking and biking, kayaking or boating excursions? Just name your pleasure and we're happy to share our insider info!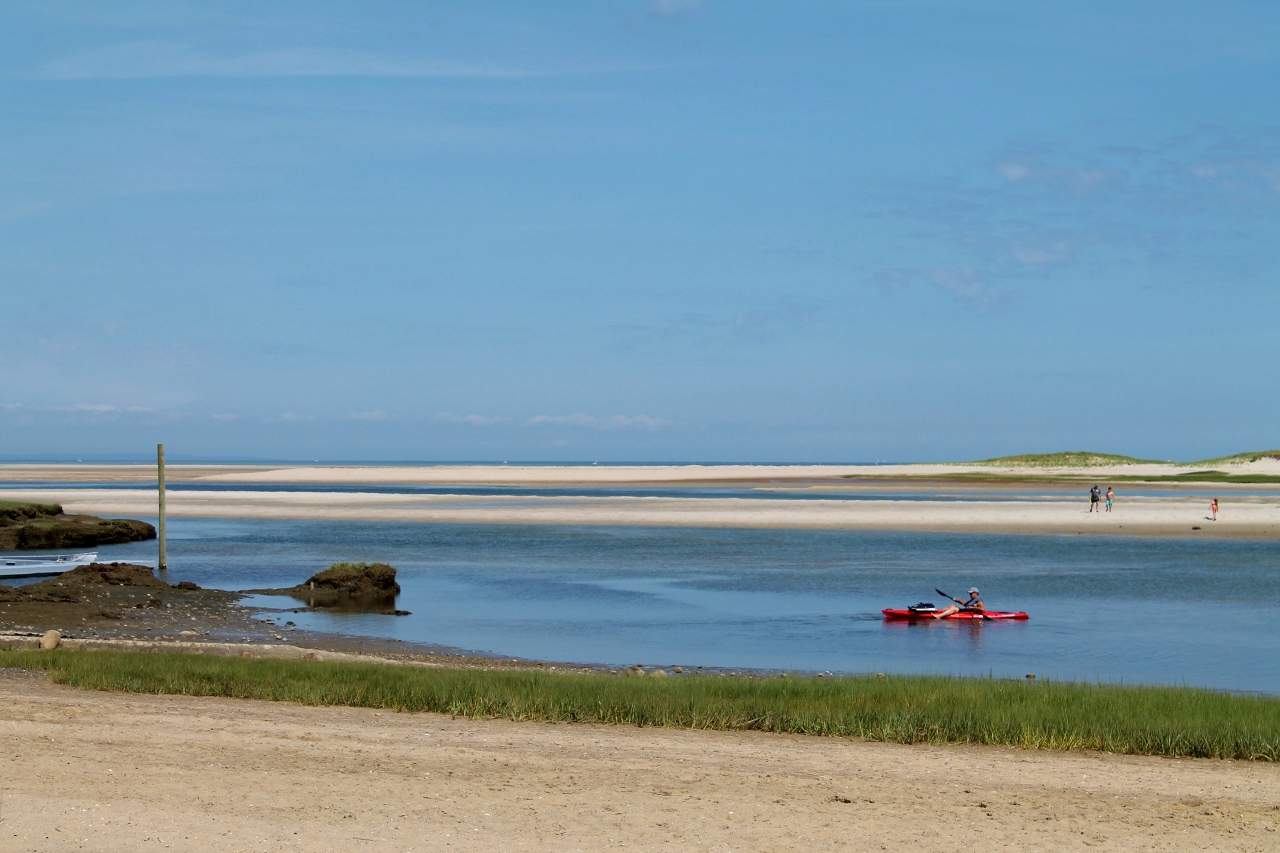 A vacation is something you look forward to all year long, which makes it so important that the experience leave you feeling both relaxed and recharged. Your visit to Cape Cod will do just that… and leave you with happy memories to last a lifetime.