There isn't a golf course in the town of Orleans, but with more than 35 public and private courses across Cape Cod, you don't have to drive far from the inn to tee it up. There are courses that suit everyone, from the low handicapper to the weekend warrior. And you won't have any trouble fitting golf into your schedule, because you can choose from an 18-hole championship caliber design to a nine-hole executive course.
If your schedule is tight, it's a short drive to Highland Links in North Truro and Chequessett Yacht and Country Club in Wellfleet. Both are nine-hole layouts that offer a fun, casual round. But they are also different.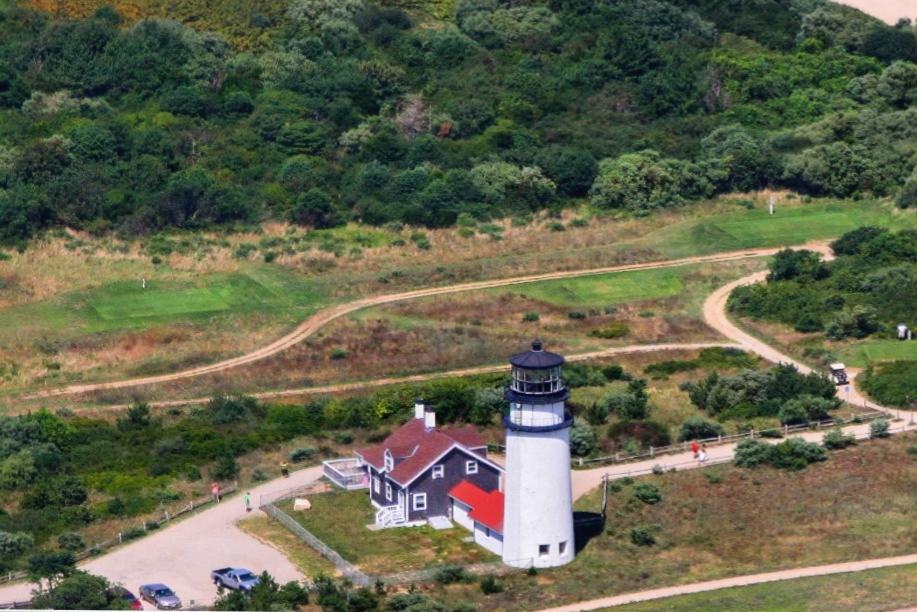 Highland Links, opened in 1892, is the Cape's oldest course. With holes set in the shadow of historic Cape Cod Light and alongside Nantucket Sound, it is the closest you will come on Cape to a genuine Scottish links course.
The legendary Francis Ouimet, winner of the 1913 U.S. Open, played here, and it hasn't changed much since. The par-35 layout measures around 2,500 yards, much of it rock-hard fairways, fescue, heather, wildflowers, scrubby pine and bunkers deep as craters. Knock-down shots, bump-and-runs and delicate chips are the desired choice in what is usually windy conditions. Even though you might stumble a bit with a bogey or worse, you will find it difficult to become disenchanted while strolling such a unique course.
Just down the road is Chequessett, and don't be fooled by its fancy name. Located in the scenic fishing village of Wellfleet, this charming nine-hole track is as relaxed and unpretentious as any on the Cape and features dazzling views of Wellfleet Harbor. Even short hitters can drive the 234-yard, par-4 first, and they might dream about doing the same on the 314-yard seventh. But Chequessett demands a meticulous short game. You must be adept at playing pitch-and-run shots if you hope to get near the pins. The putting surfaces offer subtle slopes that wreak havoc.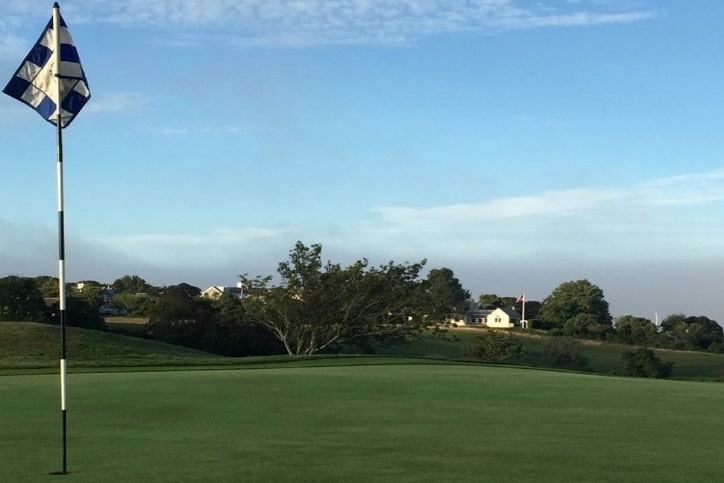 If you're seeking an 18-hole course that also lends itself to a more informal experience, Chatham Seaside Links is a great choice. This par 68 tops out at less than 5,000 yards, and you won't face a hole longer than 350.
Looking to tackle more of a challenge? The Captains in Brewster has 36 holes of championship golf. The Starboard Course includes eight of the original holes from when the club opened in 1985, while the slightly more challenging Port Course is a collection of difficult doglegs and outstanding par 4 holes.
Some golfers prefer the Starboard for its straightforward layout, as opposed to the Port's handful of gimmicky holes. But the Port is more of a test. The layout is defined by its par 5s, which are rated the first, second, fourth and fifth toughest holes on the course.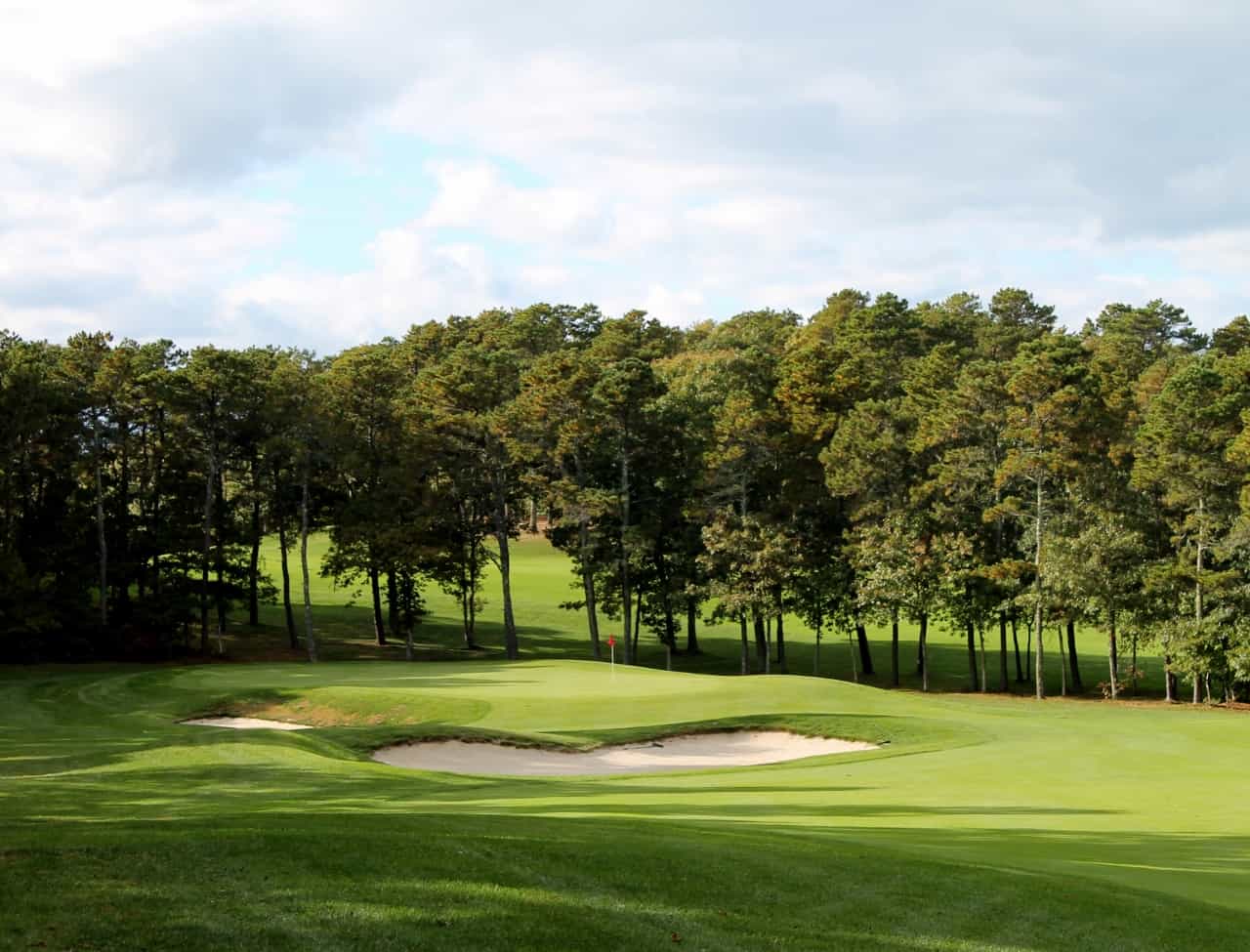 Further up the road toward the center of the Cape are Bayberry Hills Golf Club in West Yarmouth and Bass River Golf Course in South Yarmouth.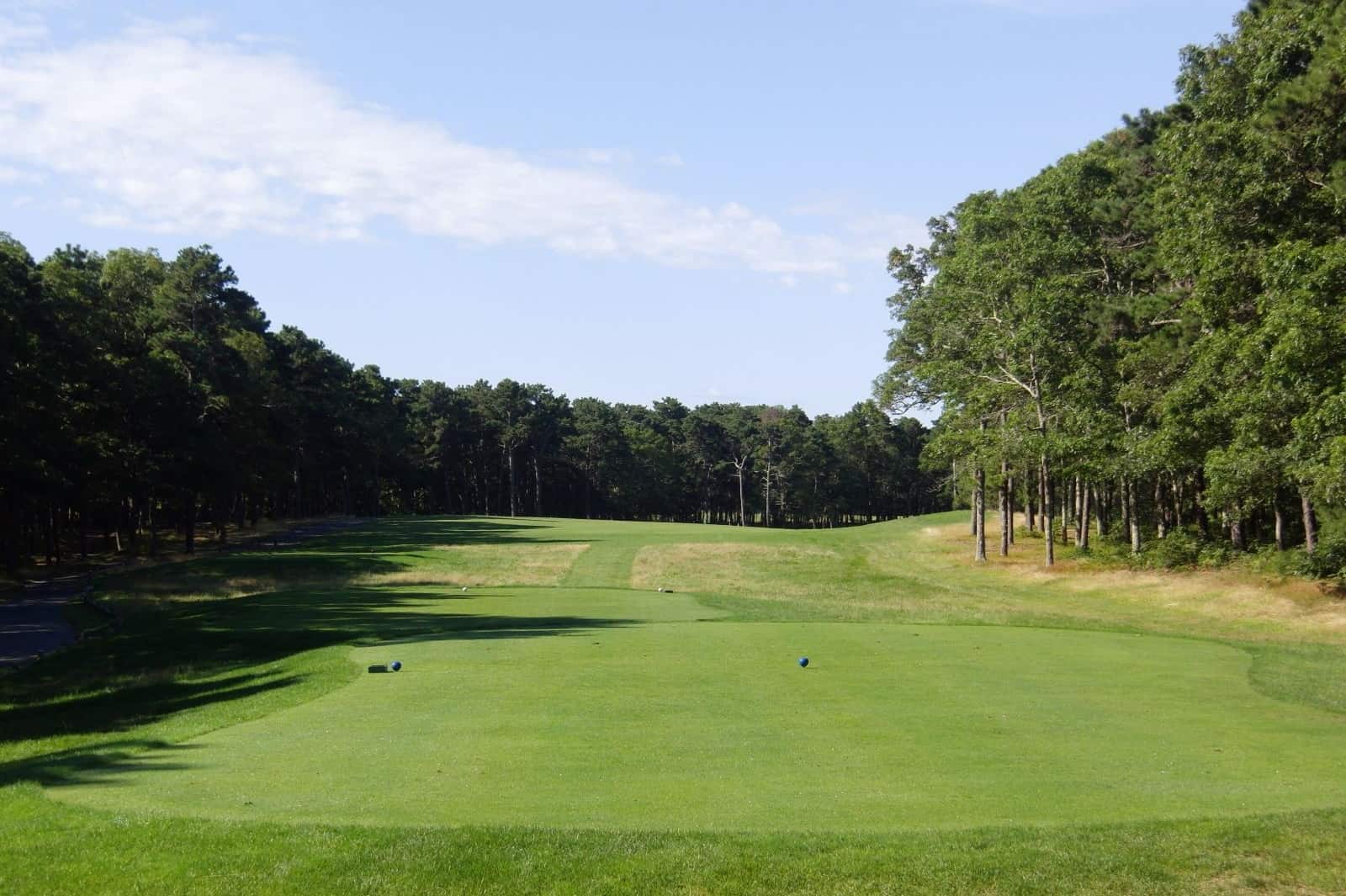 Bayberry Hills has undergone dramatic recent changes following the first phase of a $2 million renovation project that included creating natural areas by removing parts of the greens and installing large waste bunkers that remind one of courses on the Scottish coastline. New forward tees were also added to a number of holes.
Bayberry Hills offers its original 18-hole championship course, which can be stretched to a beefy 7,172 yards from the tips, along with a nine-hole Scottish-style links course that opened in 2000.
It's not often you can play a classic Donald Ross course without being a member of a private club or forking over hefty greens fees. But you can at Bass River. At this century-old Cape Cod layout, you'll play a course that features all the characteristics in the legendary designer's arsenal.
The fairways are generous, but the approaches are daunting to small, crowned greens where trouble is always, always lurking on shots that fly long. Opened in 1898, Ross redesigned the course in 1914.
Measuring 6,129 yards from the tips, Bass River isn't about distance. There are par-5 holes that stretch to only 488 and 484 yards, par 4s that are a mere 258, 310, 312 and 328, and a par 3 of 129. But don't for a moment believe every one of those holes is a cinch par, let alone a prime opportunity for birdie.
So, whatever sort of golf you desire, from the challenge and scenery to the history and diversity, it's all within close proximity.