If the question is "Is there any craft beer near me?" when you're staying at Ship's Knees Inn, the answer is absolutely. But wait; there's more. Should you be more oenophile than lover of micro-brews, there is a winery within just a few miles of the inn. In fact, you can even partake of the trifecta of locally made adult beverages by visiting a distillery just a half hour's drive from Ship's Knees, as well.
When Cape Cod Beer opened its doors in 2004, they were the only brewery on the Cape. They were also ahead of the curve in what has become a nationwide craze: craft beer. Since then, they've been joined by several other micro-breweries. And Truro Vineyards, the oldest vineyard here, is also now in good company with winemakers in Harwich and Falmouth.
With breweries, vineyards and distilleries sprinkled across Cape Cod, from Sandwich to Provincetown, the businesses joined together to create the Cape Cod Craft Beverage Trail, a website that offers a map, and information about each.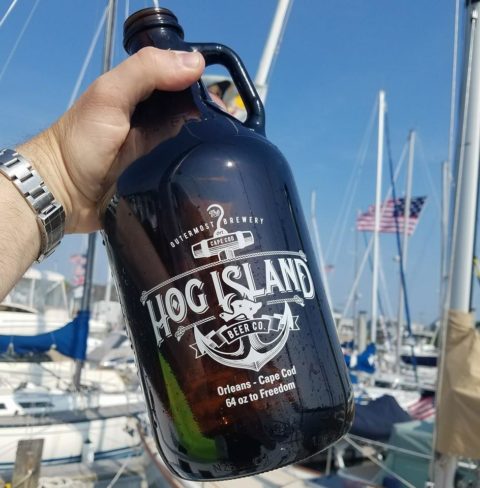 In the heart of Orleans, Hog Island Beer Co. is the closest to the inn. Opened in 2014 by a couple of guys 'with beer in their blood,' their brews were quickly embraced by locals – it is served in many area restaurants – and, with tastings and live entertainment on weekends, the brewery rapidly became a destination unto itself. Named after an island in Pleasant Bay where is it said that Captain Kidd stashed some his ill-gotten gains, Hog Island Beer Co. typically has a half dozen or so beers on tap on any given day, several of which also have monikers that are a nod to Cape Cod. Day Sail Session IPA, anyone? Open for tours and tastings Friday, Saturday and Sunday.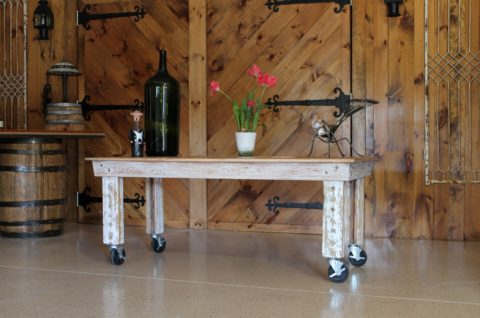 Beautiful things happen when an eye guy decides to become a wine guy. Who knew? Apparently Dr. Frank Puzio did. The longtime local eye doctor turned his passion for winemaking into a delicious reality when he opened First Crush Winery in Harwich, less than 20 minutes west of Ship's Knees. After procuring grapes from carefully selected growers, Puzio creates the wine in an off-the-beaten-track, industrial-style building. Don't judge this book by its unassuming cover. Inside is a richly paneled tasting room. Do judge First Crush by its wares. The reds are an absolute delight. Open for tastings Wednesday – Sunday.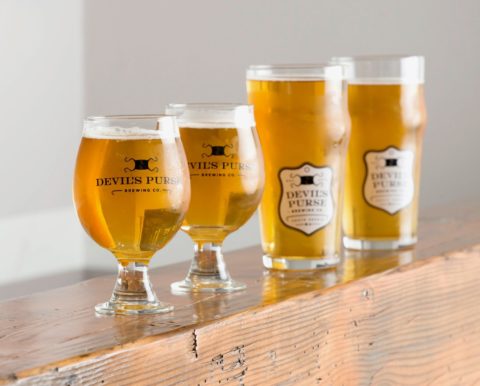 Head just a few minutes further west, to South Dennis, and you'll find Devil's Purse Brewing Co., housed in yet another unassuming building. Outside is boring brick. Inside is industrial chic, where rough-hewn tasting tables tend to be crowded, and oversized blackboards list the available pours. Not sure what you want? The approachable staff knows just what questions to ask to pair you with brews you'll love. Should you fall in love with one, grab a filled-to-order growler to bring back to the inn. Should their Intertidal Oyster Stout be available when you visit, put it the top of your "flight" list. Trust on this one. Open for tastings Wednesday – Saturday.
Truro Vineyards & South Hollow Spirits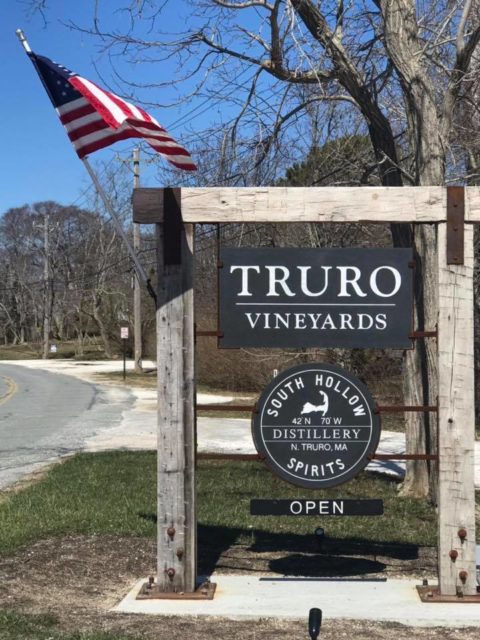 About a half hour east of the inn are Truro Vineyards and South Hollow Spirits, a vineyard and distillery at the same location, both of which are owned by the same people. First came the vineyard, founded in 1992, then the distillery, which opened in 2014. Like Hog Island and Devil's Purse, a visit to Truro Vineyards and South Hollow Spirits is as much, or almost, about the scene as it is the beverages. Wine and spirit tastings are available every day, year round. In the warmer months, the Hollow Bar, an al fresco bar serving wine by the glass and sips of spirits, adds to the fun, as does the onsite Crush Pad Food Truck.
Have fun, and always drink responsibly!
Featured image via Cape Cod Craft Beverage Trail.