Quite the fun-filled title for a story, isn't it? But if you're considering staying with us this summer, you may well be wondering if there are things to do on Cape Cod during the coronavirus. As of this writing, Massachusetts has the lowest transmission rate of COVID-19 in the country, and suggested quarantine guidelines for out-of-state visitors have just been changed, with visitors from all New England states, and New York and New Jersey, now exempt. This is welcome news for these challenging times.
The other great news is that the open spaces and natural beauty of the Cape, which are why so many people choose to visit, means there is much to see and do, safely and comfortably, during your vacation.
Kayaking
Please don't tell Google that we borrowed their map. It's such a great way to illustrate nearby kayaking potential that we just couldn't resist. At the end of Nauset Heights Road, less than a mile from our Cape Cod beach hotel, is Priscilla Landing, which is the perfect place to put in for a day of exploring the surrounding estuaries and bays via kayak. With so much space, social distancing on even the sunniest summer day will be no problem at all. Read more about kayaking the Cape here.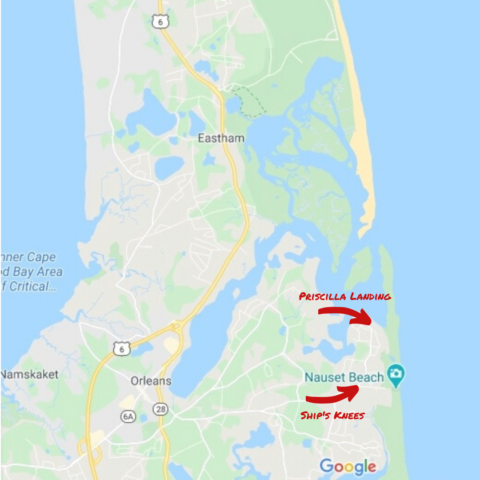 Hiking
The Cape Cod Rail Trail and the trails highlighted on Cape Cod National Seashore's website are well utilized in the summer months, but if you prefer the path less traveled, there are several off-the-beaten-path possibilities. In Chatham is Monomoy National Wildlife Refuge, and in Provincetown is the fire road to Hatch's Harbor, both of which we've written about before. You can more info on these hidden gems here. Another locals-only secret is the Snail Road Trail, also in Provincetown. This is a lengthy, soft-sand trail, and stamina is required to make it all the way to the beach, but it is such a worthy endeavor. A deserted trail, unspoiled dunes and epic views will give you a truly Thoreau-esque Cape Cod experience. Find more info and directions on NewEnglandToday.com.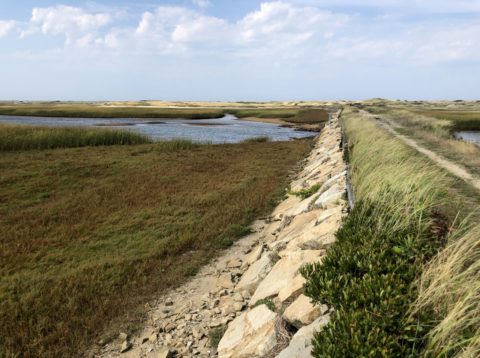 Golfing
For some, it's the wealth of untouched land that is part of the allure of the Cape. For others, it's the manicured fairways of more than three dozen golf courses, all of which are following social distancing guidelines, that are the big draw. We've shared details about several courses, including the historic Highland Links, a Scottish links-style 9-hole course in Truro, and the two 18-hole courses at The Captains in a previous post. If you prefer a quick nine holes, there are options closer to the inn than Highland Links. In Chatham is Seaside Links, a hilly 9-hole course that offers a challenging round, along with peeks of the famed Chatham Fish Pier. Also nearby is the Harwich Port Golf Club, a friendly, little walking course with well-maintained fairways and a low intimidation factor, making it perfect for beginners, but with enough twists and turns to challenge even an intermediate golfer.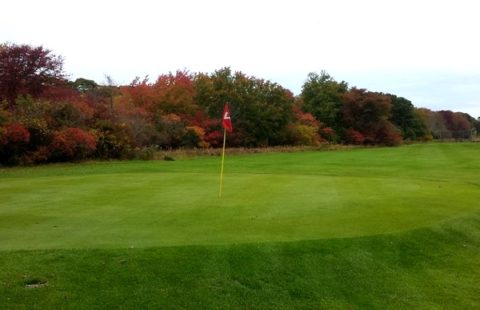 Boating
Another one of the best things to do on Cape Cod that we've covered in a previous post is boating. In that story we focused on charter cruises where you share an excursion with others, with a captain at the helm. But this is a different kind of summer, so we're suggesting a different tack (sailing pun intended). At Down Cape Charters & Boat Rentals, located on the grounds of Wequassett Resort & Golf Club, you can rent a powerboat or a sailboat for a half or full day, and cruise the waters of Pleasant Bay at your leisure and all by yourselves. They offer a 17-foot powerboat with a shallow draft that is easy for even a boating novice to navigate. Stop by Nauset Farms on your way to the dock for delicious salads and sandwiches, and a decadent dessert…or two.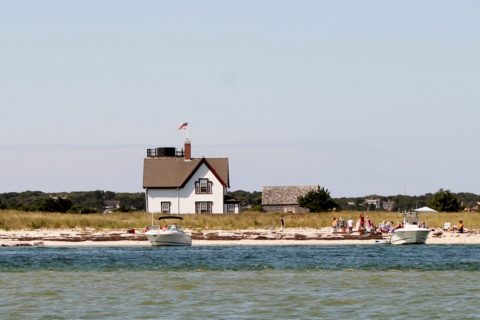 Vacations are always about relaxing and recharging and, in the midst of these unprecedented times, Cape Cod lets you do just that, safely. Please feel free to contact us with any questions or concerns. You can find info about the precautions we're taking at Ship's Knees Inn here. We look forward to welcoming you!